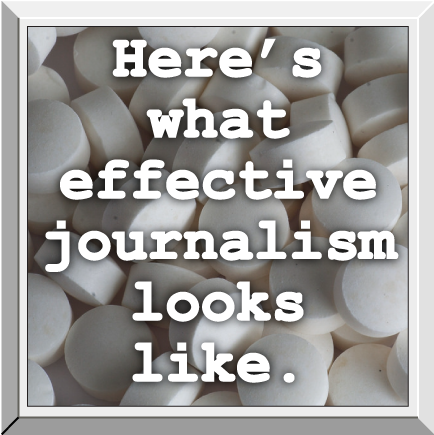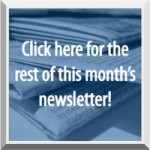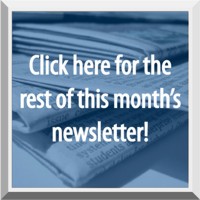 People can only act to fix things in our world when they know about them, but it seems like solid, actionable information gets lost these days in a blizzard of drivel. That's why a recent story from 60 Minutes and the Washington Post, and more particularly the response to it, is so encouraging. The story shined light on one tiny corner of an issue we've all heard about, the Opioid Crisis. It covered the purchase of the Department of Justice by opioid distributors and the resultant neutering of laws to deal with the opioid problem. Heads rolled as a direct result of the story (hooray!) and more corrective action is in the works (hooray!) but the underlying problem persists (boo!). Since it's such an endangered species we thought we'd give you a rare look at effective journalism in action …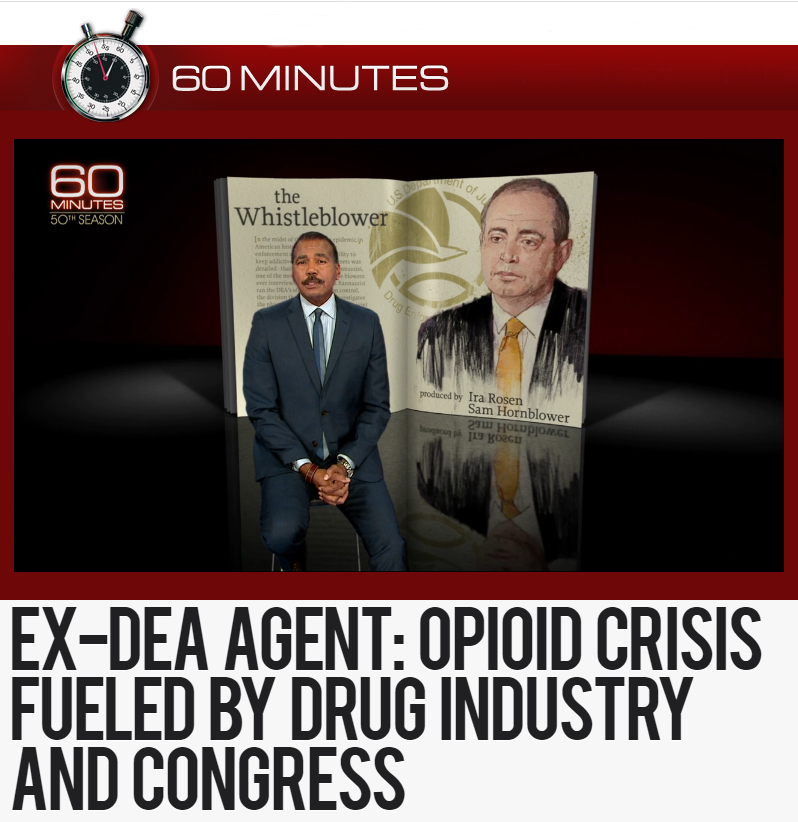 The story began with a segment on 60 Minutes, investigated in cooperation with the Washington Post, that centered on ex-DEA agent Joe Rannazzisi. He described corporate distributors pumping massive amounts of opioids into shady pharmacies and prescription mills. The standout example was Kermit, West Virginia, a town of 392 people, which received 9 MILLION hydrocodone pills in 2 years. Joe said the DEA had been getting results by suspending distributor shipments of "suspicious orders" under the Controlled Substances Act. They'd been doing pretty well until the distributors purchased Pennsylvania Congressman Tom Marino for just under $100,000. Marino pushed through the "Ensuring Patient Access and Effective Drug Enforcement Act of 2016" which effectively pulled the DEA's teeth. The number of suspension orders plunged from 65 in 2011 to just 6 in 2017.
The 60 Minutes story aired just as Marino was about to get a new job… Donald Trump had nominated him for Director of the Office of National Drug Control Policy (ONDCP). Things had been moving pretty smoothly for Marino until the 60 Minutes story hit on Sunday, Oct 15. Anger from across America hit on Monday the 16th, and at 439am on Tuesday the 17th we got this from the Tweeter in Chief… "Rep.Tom Marino has informed me that he is withdrawing his name from consideration as drug czar. Tom is a fine man and a great Congressman!" Marino is out but his law remains, though fortunately that may go as well. On Oct 16th Senator Claire McCaskill introduced legislation to repeal it, and Representative Ann Kuster introduced an identical bill in the House. Both bills are currently before committees.
Digging Deeper…
(Original 60 Minutes Report)
Ex-DEA Agent: Opioid Crisis Fueled By Drug Industry And Congress, by Bill Whitaker on CBSNews.com, Oct 2017
(Original Washington Post Report)
The Drug Industry's Triumph Over The DEA, by Higham and Bernstein in the Washington Post, Oct 2017
Washington Post, 60 Minutes Investigation Finds Bill Helped Fuel Opioid Crisis, by Kelly McEvers on NPR, Oct 2017
Who Is Rep. Tom Marino, Trump's Suddenly Former Drug Czar Nominee? By Luis Gomez for the San Diego Union Tribune, Oct 2017
Trump's Pick For Drug Czar Hauled In Thousands Of Dollars From Drug Distributors He Wrote Bill To Protect, by Josh Keefe in International Business Times, Apr 2017
DEA Responds To Explosive "60 Minutes"/Washington Post Report About Opioid Crisis, by CBSNews, Oct 2017
Why 60 Minutes' Story On The DEA Made Americans So Angry, by Jacqueline Kalil on CBSNews.com, Oct 2017
'A Stunning Result:' Investigative Reporting Led Drug Czar Nominee To Withdraw, by Brian Stelter on CNN Media, Oct 2017
The Fall Of Tom Marino, Trump's Pick For Drug Czar, Explained, by German Lopez on Vox, Oct 2017
44 State Attorneys General Want Repeal Of Law That Curbed DEA Powers, by Bernstein and Higham in the Washington Post, Nov 2017
Senate Dem Introduces Bill To Repeal Controversial Opioid Law, by Nathaniel Weixel in The Hill, Oct 2017
Though this is a "good news" story in that rapid action is being taken on a glaring problem, the story raises other significant issues that aren't being addressed as quickly. According to the interview, a big reason for the DEA prosecution slowdown was "DC's notorious revolving door. A parade of DEA lawyers switched sides and jumped to high-paying jobs defending the drug industry." If you want to dig deeper into this toxic subject, we've written about it several times in our "News To Make You Furious" column and have these articles to offer. Enjoy, if you can!