Cool stuff that's too small for a big article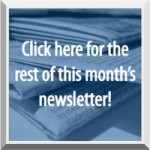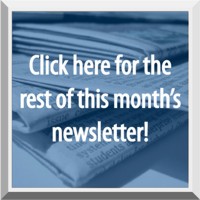 Just like it says, Popcorn Shorts is about the kind of things we think are really interesting, but don't really need a large article to explain them.  From the sublime to the ridiculous, check in here for crunchy bits of info you'll love to munch.  By the way, much (but not all) of our delicious Popcorn comes from articles we've posted on our Facebook page.  If you're on Facebook, please stop by and "Like" us and we'll keep a fairly-constant-but-not-frequent-enough-to-be-annoying stream of these coming to your virtual door!
We're taking a Popcorn Short to blow our own horn… we just passed 100 reviews on Yelp!  Actually, the day after #100 appeared we got another one, so now we're already at 101 with a 4.5-rating.  To go into detail, that's (89) 5-stars, (5) 4-stars, (2) 3-stars, (2) 2-stars, and (3) 1-stars. And we don't hide those 1-star reviews either; you can see them all at our article "Our BAD Reviews".  Curious about other platforms?  We're A-Rated on AngiesList with 144 reviews, 5-stars on Google with 37 reviews, and 5/5 on Facebook with 14 reviews.  Help us celebrate… you could be the next review on any site you choose!
Cassini launched from Florida on October 15, 1997 and died on Saturn on September 15, 2017 after almost exactly 20 years.  On it's journey to Saturn it made flybys of Venus, Earth, asteroid Masursky, Jupiter, Titan, and of course Saturn.  It's final act was to plunge into Saturn's atmosphere, squeezing the last use from the probe and ensuring no contamination was possible on a planet we've never touched.  With the mission over it's time to look back at the amazing travelogue scientific discoveries it generated.  Though there's no cash prize for it, we officially award Cassini an Honorable Mention in our Summer Postcard Contest!
All too often the News is a litany of disasters and devastation brought to us from around the world.  Human empathy makes us feel for all the people affected, but it's more than shocking, it's surreal when it happens in your own back yard.  That was the feeling we had with the Eagle Creek Fire in the Columbia River Gorge recently and we're sure it was shared by the rest of Oregon as we watched one of the most loved parts of our home burn.  The fire's not out yet, but Nature's already moving back in.  Willamette Week brings us the first look at the damage to the most popular trails in the Gorge.
There are about to be some really screaming deals on used cars but you don't want any part of them.  Hurricaines Harvey in Houston and Irma in Florida mean tens of thousands of cars were damaged, will be totaled by insurance companies, sold at auto auctions, and offered to unsuspecting people far away from the devastation… like us.  Run, do not walk, away from these cars!  But how do you know which ones have been damaged once they've been washed and dried by an unscrupulous Dealer?  Our friends at Jalopnik have some suggestions, and you can always get our own Used Car advice here.  Caveat emptor!