WE rely on non-commissioned ASE-Professionals
The image of today's auto repair industry has suffered from some careless businesses. Most shops do their best to make repair recommendations in their customer's interests, but the commissioned pay structure of some shops can bias recommendations, while others may not be able to provide the thorough, prioritized recommendations you need.  It's important to know how any prospective shop pays their technicians and whether the service writers are on a commission.  It's also important to know exactly who determines the needs and priorities of your vehicle.  If it's a commission-driven service advisor with limited car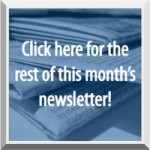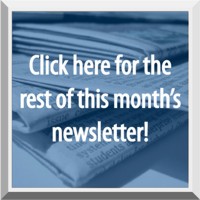 knowledge making the recommendations for your vehicle, then you should reconsider things. If recommendations come from an experienced ASE Technician who is not paid flat-rate, you can rest much easier.  Let us explain how WE determine and prioritize YOUR vehicle needs, and you'll understand why so many people are so confident in our advice…
We build our service and repair recommendations by combining your vehicle history with our own detailed mechanical examination and manufacturer's specifications.  The mechanical inspection is done by an ASE-Certified or ASE-Master-Certified Technician trained to understand the maintenance and service needs of your vehicle.  That same Technician prepares a prioritized list of what they think your vehicle needs, and then gives it to one of our experienced Service Advisor (also ASE-Certified).  The Service Advisor researches and estimates each item prioritized by the technician. When you get the call to discuss and authorize service, you'll get a concise report of the things your vehicle does need (not just what it's supposed to need), with estimates, prioritized by safety, breakdown, and maintenance.  Our Technicians make your recommendations; our Service Advisors oversee the process with you.
Some important things about this process… Our Technicians determine the priorities for your vehicle, but neither the Technician making the recommendations nor the Service Advisor reporting them are paid on a commission or production basis!  Our professionals are paid for all the time they spend with you and your vehicle, ensuring there is no conflict of interest in their labor practices or advice.  Technicians aren't rushing through your job to make more money and Service Advisors aren't recommending services to build a percentage-of-sales paycheck.  Their only interests are making sure you get the services you need with the quality you deserve and that you return as a client for years to come.  The pay structure of a shop's staff shapes your entire service experience… make sure you ask about it no matter what shop you find yourself in.
No business survives without making a profit, but there's a difference in making a reasonable profit from needed services done right and just selling work whether it's needed or not. There is never a value in unneeded or unessential work no matter the price.  Our shop was built by putting quality and integrity ahead of other considerations, and it shows.  We're intensely proud that we're within estimate 98.82% of the time, on schedule 98.5% of the time, and satisfy 99.73% of our clients.  Goals determine outcomes, and our only goal is you!