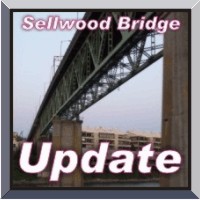 As the summer heats up, the Sellwood Bridge construction is continuing quietly and sweatily along.  The existing bridge is open and flowing freely, while traffic may be moving on the NEW bridge as early as this year with the project complete in 2016.   Since there's not too much to update you on, we'll do something fun yet educational this month instead… a trivia contest!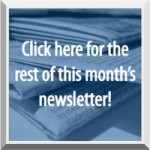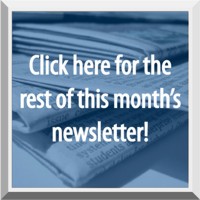 Over the last 10,000 years, Portland has averaged a major (7 or above on the Richter scale) earthquake in the area about every 243 years.  The last one occurred on January 26, 1700, 314 years ago.  We're long overdue.
The Northwest is preparing for the inevitable, and one of the things we're worried about most is the structural integrity of our bridges.  Aside from the devastation if one or more of our bridges collapsed during the quake itself, the loss of transportation routes across the river would cripple rescue and rebuilding efforts in the aftermath.  So here's the trivia question…
Which of Portland's bridges are CURRENTLY earthquake-rated?
Here are the bridges we're counting as "Portland bridges" for the purposes of this question…
Marquam Bridge (I-5 over Willamette)          Interstate Bridge (I-5 over Columbia)
Sauvie's Island Bridge          St. Johns Bridge          Fremont Bridge
Broadway Bridge          Steel Bridge          Burnside Bridge
Morrison Bridge          Hawthorne Bridge
Ross Island Bridge          Sellwood Bridge          Glen Jackson Bridge (I-205 over Columbia)
Abernethy Bridge (I-205 over Willamette)          Tilikum Crossing
AND HERE'S A SCARY HINT TO START YOU OFF… of the 15 bridges listed above,
>>>>> only 3 are earthquake rated! <<<<<
Please send your answers in an email to tomdwyer@tomdwyer.com, and put "Bridge Trivia" in the subject line.  The first TWO correct answers will receive fabulous prizes that are all-too-appropriate for this question… First Aid Kits!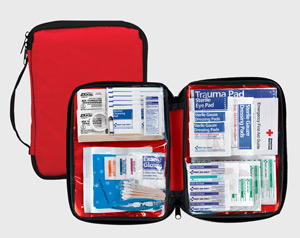 These are the nice ones we carry in our Courtesy Shuttles, and are a part of any basic emergency preparedness whether you're on a bridge or not.  Winners (and the right answers) will be included in the August Sellwood Bridge Update.
One more thing… if this question has made you a little nervous about the state of our infrastructure, that's not paranoia.  Here are three documents that give you the dismal details of the state of Oregon's roads and bridges.  It's not good, but then that's the situation all around the country… 1 of 9 US bridges are structurally deficient, and the American Society of Civil Engineers tell us it would take roughly $3.6 trillion to bring the nation's infrastructure up to simply "good" condition.
DANGER AHEAD: America's bridges and roads crumbling, and the Highway Trust Fund is set to go broke in 2014– David Knowles in New York Daily News, Aug 2013
Seismic Vulnerability of Oregon State Highway Bridges- Mitigation Strategies to Reduce Major Mobility Risks (PDF), Oregon Dept. of Transportation, Nov 2009
The Fix We're In For:  The State Of Oregon's Bridges 2015 (PDF), Transportation for America, Jun 2015
As always, Multnomah County maintains the definitive website on everything related to the Sellwood Bridge Replacement project, www.sellwoodbridge.org.  Construction and closure alerts, archived information, and other resources are all available 24/7 for your convenience.  If you're looking for something that's not on the website, you can contact Mike Pullen (mike.j.pullen@multco.us, 503-209-4111) or visit www.sellwoodbridge.org.