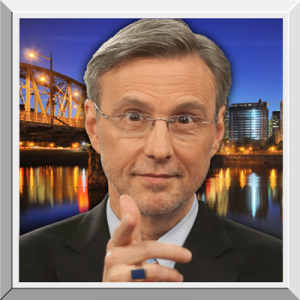 It's always good to see a hometown boy made good, and that's just what we saw on May 2 when Thom Hartmann returned to Portland for an evening at First Unitarian Church.  Thom is touring in support of his twenty-sixth book, "The Crash of 2016:  The Plot To Destroy America- And What We Can Do To Stop It".  Despite the bleak title Thom sees a silver lining to the cloud, an opportunity to create new political, economic, and social systems that benefit the majority of Americans instead of just the "economic royalists".   Along with three local panelists, the discussion made for quite an interesting evening.  But the opportunities offered by the other people and groups that came to the event were almost as interesting in themselves…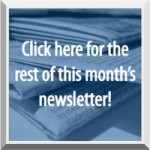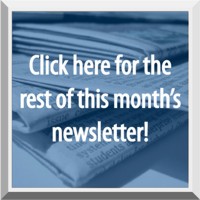 The First Unitarian Church of Portland has a 130-year history of active participation in a spectrum of community issues.   Thom's appearance was part of their Sewell Lecture Series in their Social Justice program.  According to the First Unitarian website, "… We understand that social justice ministries… emerge when a congregation responds to an injustice experienced by people who know and care deeply about one another. We believe that if we are to change the world, we must be willing to commit ourselves to something far more revolutionary than the changing of laws and policies: we need to embrace—and surrender to–Love."  This event was just the latest example of putting these values into action.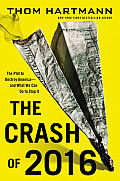 Before Thom's actual speech there was an opportunity for socializing as he signed copies of his book amidst tables set up by supportive community groups.  We were fortunate not only to be located next to Thom, but also to be with so many active, engaged groups. For instance, our next-booth neighbor was Tryon Farm, an organic farm next to Tryon Creek State Park, that works to educate people on sustainable options for urban living.  Some of the other groups promoting sustainability were Our Table Cooperative, Friends of Family Farmers, and Transition PDX, but sustainability was hardly the only issue represented.  Sierra Club and Greenpeace were there for the environment, Health Care For All Oregon was there for healthcare and Right 2 Dream was there for the homeless, and there were many more.  Fighting within the system to avoid Thom's predicted crash were groups like Move To Amend, Working Families Party, and Alliance for Democracy; thinking ahead to the new socio-political systems we'll need if the crash does come were Copiosis and Yes Magazine.  Looking around, you could also see Veterans for Peace, Oregon Fair Trade, and Community Rights PDX.  KBOO radio and XRAY.FM were also there, two radio stations getting the word out to the people.   And there were many more, all groups and people who decided that their influence mattered, and that they would not sit idly by while society goes to hell.
When Thom took the stage, he opened with comments about the current state of affairs in the US and the world at large.  He explained much of the legal "thinking" that led to our current state of corporate personhood, and then went on to describe the problems with our current income inequality, banking instability, and environmental degradation.  Thom described how all these forces are coming together to force the US and the world into a major crash, but he also said that this was the only way we could actually break the old, restrictive structures currently holding back progress.  Amy Pearl, an innovator in community business and economics, Nicholas Caleb, attorney and activist, and Sami Alloy, legislative and policy director of Oregon Working Families, then joined Thom to discuss what the new possibilities might be.
There were too many specifics from their discussion to talk about, but there is one general idea that seemed to thread through all their comments… corporations are not people, money is not speech, and our society will never heal until we get money out of politics.  And that won't happen unless the people decide it's going to happen.  In light of the recent Gilens and Page study (please check out Tom's Tidbits this month if you haven't heard about it) that's a pretty depressing thought.  Nevertheless, in a democracy it falls to the people to fix things.  Thom, and many of the people and groups at the event, were eager backers of a simple 28th Amendment to the Constitution declaring that "Corporations are not people and money is not speech!"  Click the link betlow to get connected to the National 28th Amendment Roadshow if you're ready to take part.  In closing, we'll borrow Thom's words from the closing of his show…
"Activism begins with you, democracy begins with you. Get out there, get active! Tag, you're it!"