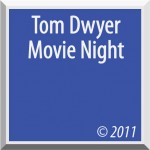 I'm Tom Dwyer,
We're getting together for a movie…  Like to join us?
Every third Thursday, starting this month, Jobs with Justice, We Are Oregon, and Economic Fairness Oregon bring you Tom Dwyer Movie Night.
You'll see movies spotlighting issues facing our society.  New or old, serious or funny, documentary or fiction, you'll have a fun evening with something to keep you thinking the next day.
We're kicking things off with a double feature… "It's A Wonderful Life" and "The Grinch Who Stole Christmas".   More than just holiday traditions, these classics recall a time when greed was something to be ashamed of and people valued character more than wealth or possessions.
Please join us at the S E I U Union Hall at Foster and Holgate Thursday, December 15th, 6 p m, for the first ever, and FREE, Tom Dwyer Movie Night.  Follow the links from our website for details and a list of upcoming movies.
By phone at (five oh three, two three oh, twenty three hundred) or online at (tom dwyer dot com) we're Tom Dwyer Automotive Services… trusted to keep your vehicles, safe, breakdown-free and operating at their best!
(c)2011 Tom Dwyer Automotive Services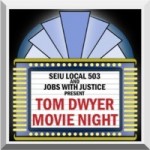 CLICK HERE FOR THE MOVIE NIGHT HOME PAGE!