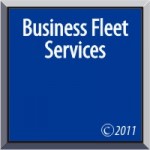 I'm Tom Dwyer,
In business, your vehicles are critical… every minute they're off the road costs your company.
Since 1981, we've provided precise service and maintained client satisfaction rates over 99%… but did you know we also offer programs specifically designed for small business fleets?; the companies hurt most when their vehicles fail
Coherent maintenance increases the reliability and life span of any vehicle, keeping it on the road consistently and reducing downtime. Putting a sensible program in place for your small fleet will help you build a strong foundation to support your company as it grows.
Partnering with us adds reliability, lowers costs, frees up your time and allows you to focus your business instead of your vehicles.
Find out how our Business Fleet service can help your company by following the links on our website, and listen to one of our Fleet clients describe how our service doubled the life of his vehicles
By phone at (five oh three, two three oh, twenty three hundred) or online at (tom dwyer dot com) we're Tom Dwyer Automotive Services… trusted to keep your vehicles, safe, breakdown-free and operating at their best!
(c)2011 Tom Dwyer Automotive Services