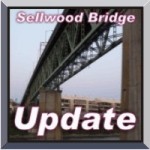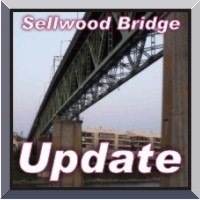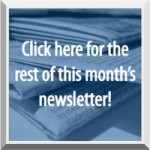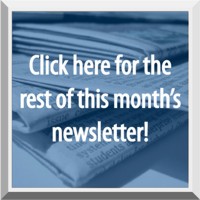 The folks at the Sellwood Bridge Project are on-target for completion in November, so they're checking off the final few things on their to-do list.
As the project nears completion the final bills are coming in.  The bad news is that they're over budget, but the good news is it's not by much…
Sellwood Bridge On Schedule For November Ribbon-Cutting, But Slightly Over Budget by Kristian Foden-Vencil, OPB News, July 2016
Here's some of the major points they still have to go, but remember, all dates are subject to change…
Bridge closure for deck sealing, permanent lane striping:

Aug 19-22

Left turn from bridge to Hwy. 43 south opens

: August 29

Activate traffic signals at west end of bridge and at SE Tacoma/6th Ave

: August 29

Traffic lanes and sidewalk on north side of east approach open: August 24
In-water work (remove detour bridge, piles, fenders, work bridges) ends: October 31
South sidewalk of bridge opens: November 16
Down on our end of the Bridge there's some big changes.  The traffic light at the corner of 6th and Tacoma is now up and active.  There is NO LEFT TURN onto the Bridge from our shop, so you'll now be required to use one of the exit methods we've been recommending for years.  It's really not too bad, and we expect things to settle in nicely as folks get
used to the new pattern.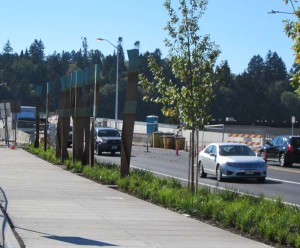 Also on our corner is some of the newest public art in Portland… Mikyoung Kim's "Stratum" series of sculptures is being installed now.  There's one of our pictures at right, but clicking the link below will give you the full story…
Sellwood Gets New Gateway, Bridge Art by Lyndsey Hewitt in the Portland Tribune, Aug 2016
As always, Multnomah County maintains the definitive website on everything related to the Sellwood Bridge Replacement project, www.sellwoodbridge.org.  Construction and closure alerts, archived information, and other resources are all available 24/7 for your convenience.  If you're looking for something that's not on the website, you can contact Mike Pullen (mike.j.pullen@multco.us, 503-209-4111) or visit www.sellwoodbridge.org.