We're now CERTIFIED for hybrids and electrics!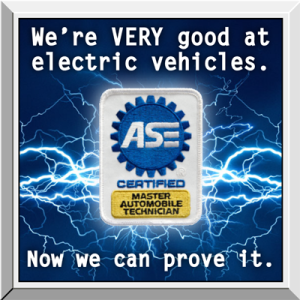 Do you own a hybrid or full-electric vehicle?  Thinking of buying one?  Deciding to upgrade to an electric vehicle is just the first hurdle you'll face.  Once you're the proud owner, where will you go for the expert service you need?  You might not know that until recently there was no one in the country certified as qualified to work on electric or hybrid vehicles!  It's not that the Techs weren't capable,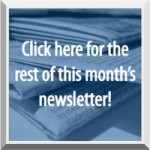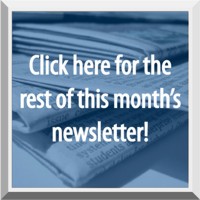 but there wasn't any such thing as hybrid/electric certification at all.  No longer… the first ASE hybrid and electric certification was issued in 2015, and we're proud to say the first Tom Dwyer Technician passed his own test in July of 2016.  Tom Dwyer Automotive is now not only capable, but certified as capable to care for your high-tech electric vehicles.  Here's exactly what that means to you…
ASE Certification Background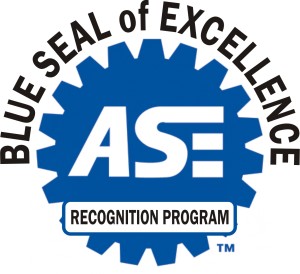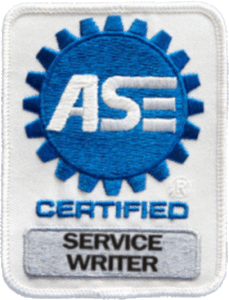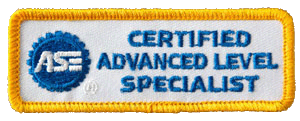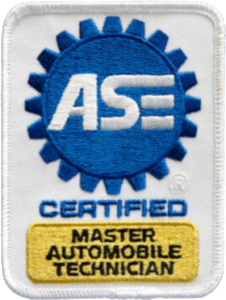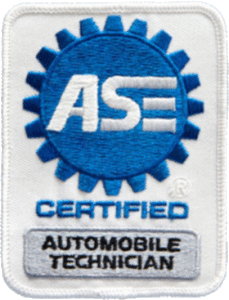 ASE, the National Institute for Automotive Service Excellence, was created in 1972 to test and certify that auto repair shops and Technicians in the US and Canada are competent and qualified.  ASE currently offers certifications in Automobile, Collison Repair, Medium-Heavy Truck, School Bus, Transit Bus, and Truck Equipment areas.   Each of these areas has several sub-tests within it.  For example the Automobile certification, the one carried by all Dwyer Technicians, covers these areas…
Engine Repair          Automatic Transmission/Transaxle
Manual Drive Train & Axles          Suspension & Steering
Brakes          Electrical/Electronic Systems
Heating & Air Conditioning          Engine Performance
To be ASE-Certified a Technician must pass any one of these sections, but to be ASE-Master-Certified they must pass all eight.  In addition, Master Technicians must have at least two years of relevant hands-on work experience and must recertify in each test area every five years.  Beyond the Master level, Technicians can pursue the Advanced, or "L"-Level certifications of L1 (Advanced Engine Performance Specialist), L2 (Electronic Diesel Engine Diagnosis Specialist), and now L3 (Light-Duty Hybrid/Electric Vehicle Specialist).  Service Advisors and Auto Shops aren't immune from the piercing gaze of ASE, either.  Service Writers have their own C1 Service Consultant Certification, and shops can apply for the stringent Blue Seal Certification.
The L3 Certification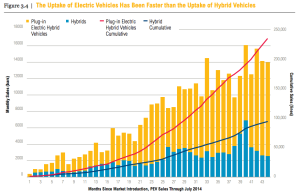 Now that you know how ASE works, the value to you of the new L3 Certification probably makes sense.  The soaring popularity of hybrid and electric vehicles meant a new generation of Technicians has to be trained to repair and maintain the new technology, so ASE created the L3 certification to address the issues specific to hybrid and electric vehicles.  The new program was announced in November of 2014, and the first Technicians only earned their certifications in June of 2015.  As with all automotive fields the technology is constantly changing, so as with the other Advanced Level areas the L3 will require recertification every 5 years.
We'd like to offer our congratulations to Chris Waterbury, an ASE-Master-Certified Technician who's been with us since 1999, for being the first of our Technicians to achieve his L3 certification.  To emphasize how special Chris' achievement is let us pass along an observation from Dan Baumhardt, a manager at ASE.  "Look at the numbers on the ASE Statistics Page.  Of the approximately 300,000 ASE-certified technicians, only 1,457 have earned the L3 credential.  Chris has joined an elite group of service professionals that have passed a challenging exam covering the diagnosis and repair of the high voltage systems on these high tech vehicles.  Passing this advanced level exam is quite an accomplishment."
To put this into perspective, Toyota has about 70% of the hybrid/electric vehicle market share and they have about 1500 dealerships in the US and Canada.  That means there's not yet one ASE-certified hybrid/electric Technician for every Toyota dealership, much less the other dealers and independent shops around the country.  We're very proud of Chris, very proud of our whole Technical staff, and very proud to say we have at least 3 more Tom Dwyer Technicians studying to take their L3 tests soon.
"Industry Standards" vs. "Tom Dwyer Standards"
Not all shops rely on Certified Technicians for all, or even most of their work.  It's common for shops to have a crew of untrained, inexperienced, or un-certified people doing the bulk of the work under the supervision of a couple Certified Technicians and maybe one Master Technician, usually the shop manager.  To be Blue Seal Certified, 75% of a shop's Technicians must be Certified, and each area of service must be covered by a Technician certified in that area.  Very few auto shops even qualify for Blue Seal status.
At Tom Dwyer Automotive we go far beyond the industry standard.  We currently employ ten Technicians; two are ASE-Certified, the other eight are ASE-Master-Certified, and most carry advanced certifications outside of ASE.  All four of our Service Advisors are not only non-commissioned, but they're all ASE-Certified as Service Writers.  You might not even be surprised to learn that we ourselves are a Blue-Seal Shop, one of only nine in the Portland area.
Before the L3 Certification, we distributed work on hybrid/electric vehicles between our various Master Technicians.  Their years, even decades of experience meant they had the background, creativity, and flexibility to deal with the new vehicles flawlessly.  Our 24/24 Warranty backed their work and our 99.72% Satisfaction rating seems to indicate they were doing a pretty good job.  However, that just meant we knew they were capable and qualified.  Now, with the L3 Certification you don't have to take our word for it… you can have the same confidence in their work that we do.  Electric vehicles are the future, and now you can be assured we'll be ready to care for your electric vehicle when you're ready to make the switch.