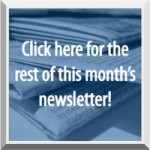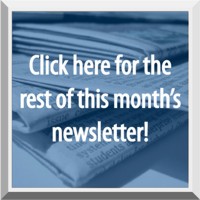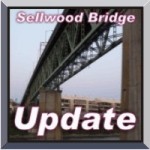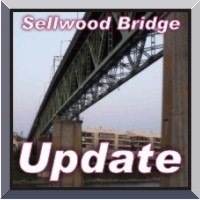 We're closing in on the final few installments of our Sellwood Bridge Update column.  For both of our fans out there, we'll be closing with a retrospective of the Bridge construction, and a look at what a long strange trip it's been to get our long strange bridge.  But until then, here's the latest Update…
Our understanding is that the Bridge must be completed by contract in November, with every detail complete and every guy with a hardhat gone.  That's still mostly the case.  According to Mike Pullen with Multnomah County the major work will indeed be done in November, but there will likely be minor clean up work ("punch list" work) for a couple more months.  The trailers to the north of our shop will be removed by early December, and other minor work includes small things like completing the installation of the public art.
Anyone coming through Sellwood in the morning rush knows the rush is a slow trudge, with traffic backing up Tacoma Street and into the neighborhood side streets.  This is not news to Multnomah County, and they have plans to address it.  The City wants to wait until construction is done so they can analyze the new "normal", but after the ongoing traffic juggling is over the Portland Bureau of Transportation (PBOT) will work with the Sellwood neighborhood association (SMILE) on the problem of traffic.  The goal will be to reduce the cut through problem, including on 6th Ave.  You can bet Tom Dwyer Automotive will be sitting at that table, and SMILE meetings are always open to any Sellwood Neighbors with traffic (or possibly other) concerns.
The project may be scheduled to end in November, but until then Multnomah County maintains the definitive website on everything related to the Sellwood Bridge Replacement project at www.sellwoodbridge.org.  Construction and closure alerts, archived information, and other resources are all available 24/7 for your convenience.  If you're looking for something that's not on the website, you can contact Mike Pullen (mike.j.pullen@multco.us, 503-209-4111) or visit www.sellwoodbridge.org.