Where to go when the Corporate sludge pump's not enough…
Journalism is the only industry protected by the Constitution.  Why would the Founders bother with the Press while ignoring obvious guns-and-butter industries like banking or farming?  Because while EVERY kind of society needs those industries, the Founders believed a free, self-governing society couldn't exist without informed citizens, and in turn a free and functioning Press.   "The Press" has expanded to become "The Media", but there's little reason to believe today's Media is either free or functioning.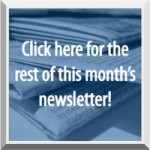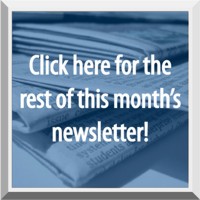 Where do citizens turn for the information they need to make competent decisions?  Here's a hint… look past the bright and shiny distractions of the Corporate Sludge Pump to the resources that exist in our own backyards.  If Big Media has become a joke, then it's a good thing Small Media is on the rise…
To some, the idea of a fair and objective Media sounds quaint.  It may even sound impossible; we all have our own human prejudices and can't expect pure fairness or objectivity from human reporters.  But it is possible to strive for those goals and once upon a time people did just that.  Big broadcast companies made billions from using public airwaves, and providing the information the public depended on seemed a small price in return.  Network "News" divisions were separate from "Entertainment" divisions because News was seen as a public service that shouldn't be polluted by a profit motive.  But that was then.  The idea of an informed citizenry has collapsed under the assault of end of the Fairness Doctrine, the Telecommunications act, market deregulation, the rise of "Infotainment", and sponsored content.  The big information sources we once turned to as a society are gone.
But information itself isn't gone.  People still hunger for it, and there are still people trying desperately to provide it.  For decades community non-profit radio has thrived under the radar, but the collapse of big media and the rise of social media are bringing it the attention it deserves.  Portland stations KBOO-FM and XRAY-FM are two shining examples of the best community radio has to offer, and we're proud to say that Tom Dwyer Automotive has been long-time sponsors of both.
KBOO went on the air in 1968 with a $50 monthly budget and 10 watts of booming power.  It began as a repeater for Seattle station KRAB, but was building an all-classical, listener-supported, non-commercial format of its own as well.  KBOO cut loose completely from KRAB in 1975.  With independence came growth and a greater focus on events in the community they served.  Volunteers covered local music, events, and news, with a focus on untold stories and underserved populations.  Today KBOO offers one of the most diverse playlists in Portland with extensive News and Public Affairs programming as well.  KBOO-produced shows like "Old Mole Variety Hour", "Locus Focus", "Labor Radio", and "QueerBoo" join syndicated programs like Amy Goodman's "Democracy Now!" to offer one of the news and information sources available anywhere.
While KBOO's been around for almost 50 years, XRAY-FM is just getting started.  KPOJ-620 closed its doors in 2012 leaving an information black hole for Portland Progressives.  (We were big supporters of KPOJ, and wrote quite a bit about its untimely demise).  XRAY began, in part, to fill that void.  It started with a KickStarter campaign for $40,000 that quickly raised over $100,000, and KRAY used the money to take over the license of Reed College's KRRC.  They offer a unique blend of local music (curated by real, live, local DJ's) in the afternoon and evening and news/talk in the mornings.  KPOJ's Carl Wolfson was their first morning anchor, and Christine Alexander fills that slot now.  Our favorite KPOJ show, The Thom Hartmann Program, airs from 9a-12p.  Something must be working well… XRAY was chosen as Portland's Best Radio Station in Willamette Week's 2015 "Best Of Portland" issue.
XRAY and KBOO are multi-dimensional stations serving music, news, and other community needs, but for this article we're more interested in the information they deliver.  You can't trust ANY one information source… ABC, CBS, NBC, FOX, CNN, MSNBC, and all the Big Media, mass-interest networks overwhelmingly carry the same stories with slightly different spins.  To get a full data buffet, you have to include the stories covered by the smaller, scrappier, independent sources.  For instance, did you know KBOO produces its own 1-hour nightly news show?  While it covers many of the same stories as the national news, you can bet it's from a unique perspective and includes a very tight community focus.  Shows like Amy Goodman's "Democracy NOW!" bring you in-depth coverage of issues the big networks miss, and interviews that don't shy away from the tough questions.  Chew over what you've learned with other Portlanders on KBOO's daily Talk Radio shows.  On the XRAY side, Thom Hartmann provides a good cross between call-in talk radio and Amy Goodman's investigation and information.  The XRAY morning show, "The Show of Shows", is a mix of the day's issues and deeper topics covered by a constantly changing gallery of hosts.  XRAY also offers a mix of syndicated and originally produced spoken-word shows like Reveal, The Future of What, and KickAss Oregon History.
But none of this is possible without you.  Community radio depends on the Community to survive.  You're probably painfully familiar with the Public Radio Pledge Drive, the bane of non-commercial radio.  Well, KBOO and XRAY operate on that same model, and now's the time they come to all of us for help.  Please, join us in supporting news you DON'T hear everywhere else, from people who DON'T sound like everyone else, talking about things other people DON'T talk about.  Take a stand for the information sources that keep you posted on more than the Kardashians.  Give yourself the gift of the information you need to make competent choices on the issues you and your kids will live with.  Take time now to send just a few dollars to either (or both) of these community gems.  And maybe just as important, take time to listen and enjoy!