Some of our most loyal clients suddenly vanish and then reappear three years later.  When we ask where they've been they tell us they bought a new vehicle and have been going to the dealer because they thought their warranty requires a dealer to perform all their services.  Not so!  Base factory warranties can be maintained by any shop you choose, and many extended warranties can be as well.  We want to clear up this confusion, and let you know exactly why and how you can come to us even if you're enjoying a brand new ride…
Types of Warranties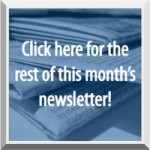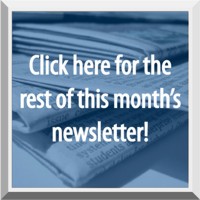 Broadly, there are two types of new vehicle warranties…
Base (Manufacturer's) Warranty– All new vehicles come with a basic warranty by the manufacturer that cover specific components up to set month or mileage limits. A base warranty covers most components, but does not cover the maintenance and consumable items that wear out in normal driving; things like tires, batteries, brake pads, filters, belts, hoses, or wiper blades.
Extended Warranty- Extended Warranties add additional coverage time, additional covered components, or both. Extended warranties are offered by manufacturers, dealerships, and secondary companies.  Since an extended warranty is essentially a contract between you and the offering company, the terms and conditions vary widely.
Service Under Warranty
A base factory warranty can actually be maintained by any shop you choose.  Failed components have to be addressed by the factory, but we can handle that long list of maintenance items your warranty doesn't cover.  It's actually illegal for a dealer to tell you otherwise, but beware… they will often do their best to make you believe it with or without saying so explicitly!  Dealers try to get new vehicle owners habituated to coming to them during the warranty period so they continue coming when warranty period ends.
Warranty repair is an expense to the manufacturer so most manufacturers don't allow dealers, on their own initiative, to identify and perform warranty repairs!  You as an owner need to be both aware of a problem AND use the proper nomenclature describing it to have a warranty job performed free of charge.  We actively identify recalls and any needed warranty repairs, insuring all covered repairs are addressed at no charge to you.
Extended warranties can be more complex and the terms vary, but often we can service your vehicle under them as well.  If you purchased an extended warranty, just give us a call and we'll gladly review it to determine what services, if any, we can offer.
Whether you have a base or extended warranty, we strongly think it's in your interest to have us monitor your warranty whenever possible.  Just call and ask if you have any questions or concerns during your warranty period.  Our Service Advisors aren't on commission and aren't answerable to a manufacturer, so they'll give you the best, most unbiased advice.
Before Your Warranty Expires
Whatever warranty you have, don't let it expire without a thorough exam by us!  Bring it by so we can perform our in-depth Comprehensive Inspection, giving you a complete mechanical evaluation of your vehicle. This is a very prudent way to identify any issues the dealer may have "missed" before they become painful out-of-pocket expenses for you.
After Your Warranty Expires
When your warranty does end, we'll be here to handle the ongoing repair and maintenance needs that will keep your vehicle "safe, breakdown-free, and operating at its best" for many years to come.   With our own 24-month, 24-thousand mile warranty, top-of-the-line, non-flat-rate Technicians, and non-commissioned Service Advisors, we think you'll be as glad to see us as we'll be to see you after your sojourn with the dealers!