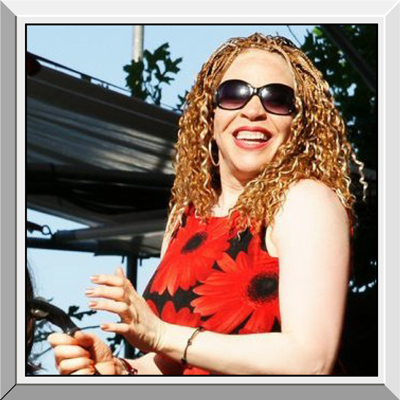 For the past two years, the hottest ticket in April has been the Inner City Blues Festival, "Healing the Healthcare Blues", supporting single payer healthcare in Oregon and beyond.  The Melody Ballroom has rocked late into the night to the music of Norman Sylvester, LaRhonda Steele, Lloyd Jones, and many others.  This year they're back again, but they're bringing even more friends for an even bigger show!  If you missed the last two shows, don't cheat yourself again… on Saturday, April 5, join previous headliners along with Duffy Bishop, the Strange Tones, Jim Mesi, Too Loose Cajun & Zydeco Band, and (believe it or not) even more of the Northwest's most talented Blues artists for a one-night blowout supporting the rational healthcare system we all deserve…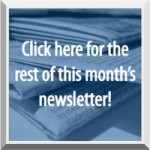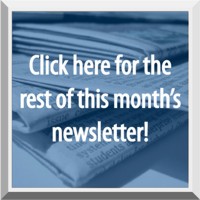 The 3rd Annual Inner City Blues Festival, "Healing the Healthcare Blues," happens Saturday, April 5, at the Melody Ballroom in Portland.  But beyond the festival, a growing group of statewide businesses is signing on in support of universal, publicly funded health care in Oregon.
"Healing the Healthcare Blues" is made possible by Health Care for All Oregon, partnering with the statewide small business network Main Street Alliance of Oregon to create a growing caucus of business owners supporting universal publicly funded health care in Oregon.  In polling of business owners throughout rural Oregon, Main Street Learned that 61% of those polled support a "single payer" or "Medicare for All" model.
Tom Dwyer, of Tom Dwyer Automotive, summarizes why so many business owners support the Inner City Blues Fest:  "This festival not only showcases some of the best blues talent in the Northwest but it benefits advocacy on one of the most important policy issues of our time—getting to universal care!"  Businesses supporting the event with in-kind donations, raffle prizes or other support (at press time for this blog) include Tom Dwyer Automotive, Rusty Truck Brewing, The Melody Ballroom, Hollywood Impress Printing, Portland TrailBlazers, May Wallace Design, Mississippi Pizza, Music Millennium, Ticket Tomato, Bipartisan Café, Clyde's Prime Ribs, Galaxy Desserts, Working Class Acupuncture, Clear Path Hynotherapy, Nehalem Clayworks, Gear Heart Kinetic Art, Cosmic Hedgehog,  KBOO Radio and Rebecca Evans Photography.In the past several months over 100 businesses statewide have signed on in support of the HCAO campaign to achieve universal health care in Oregon. Reforming the healthcare system would benefit all Oregonians by replacing an expensive and complicated system which is dominated by a multitude of private insurance companies, with a single non-profit agency that would collect and distribute funds equitably and fairly according to the principle of universal, affordable healthcare for all Oregonians, "Everybody in—nobody out."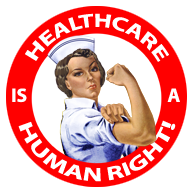 A statewide, publicly funded, universal health care system would benefit small business owners in a number of ways. Universal care would relieve employers of all administrative responsibilities. Employers would not need to manage funds, determine benefits, or pay providers. It would allow every individual and business owner to know their share of costs as a taxpayer. These costs would not change regardless of health, family size, or employment status. By removing deductibles and co-pays, universal care would encourage employees to seek health care early. Employees would stay healthier and more productive, reducing sick time costs.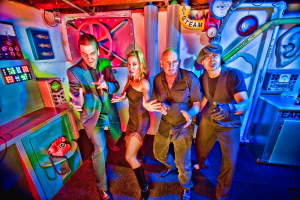 Universal care would also mean every employee would get the same comprehensive benefits regardless of employer. Entrepreneurs could start a new business and retain health care access for themselves, their families, and new employees. Employers would not need to split full-time positions into multiple part time positions to reduce health care costs.
All individuals and businesses would pay their fair share for providing universal health care. Oregon companies would have a strong competitive advantage over states with employer based health care and would be better able to compete internationally with countries already providing universal care.
"Health care should not be a burden on business," notes Bryan Setzler, a CPA, owner of TriLibrium in Portland and member of the Main Street Alliance Statewide Leadership Circle. "A single payer system has the potential to be a real game changer for Oregon businesses by leveling the playing field among all businesses. It would drastically reduce the health care management burden on businesses our current system imposes and is expected to reduce overall costs, thereby leaving money for more productive uses and investments."
For information on joining the small businesses supporting universal health care being organized by Main Street Alliance of Oregon and Health Care for all Oregon, click here.
A host of award winning Northwest blues stars are returning for a night of music that will benefit the work of the state-wide coalition Health Care for All-Oregon's work to achieve universal, affordable healthcare for Oregonians.  The line-up includes Norman Sylvester Band w/ LaRhonda Steele & Janice Scroggins, Boogie Cat "Guitar Explosion" w/ Lloyd Jones and Jim Mesi, Too Loose Cajun & Zydeco Band w/ Reggie Houston, The Duffy Bishop Band, The Strange Tones w/ Volcano Vixens, Chata Addy & Friends African Procession, Shoehorn "Tap Dancing Sax Man" Floor Show, Steve Cheseborough "Acoustic Blues," Nico Wind Full Circle, Tevis Hodge Jr. "Acoustic Blues." Mad as Hell Doctors provide a message on healthcare in the comedy review, "Mad Minutes."
Food and drink will be available for sale, with a no host bar, 21 and over.  A "Community Village" of information tables will feature information from Health Care for All Oregon, Main Street Alliance of Oregon, Mad as Hell Doctors, Musicians Union Local 99, the Cascade Blues Association, and many others including Tom Dwyer Automotive.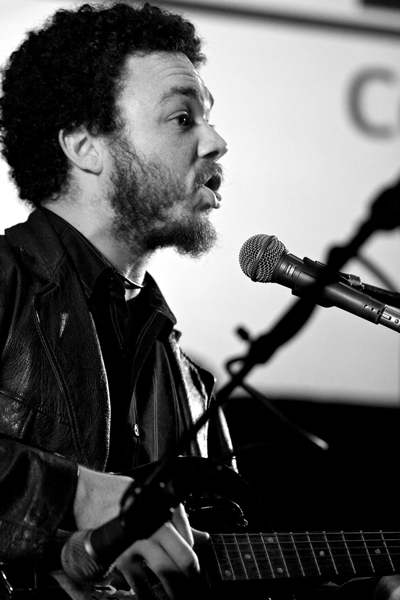 Celebrity masters of ceremonies for the evening are Paul Knauls, a NE Portland businessman and former owner of legendary blues/jazz clubs Geneva's and the Cotton Club & Renee Mitchell, former columnist for the Oregonian and renowned poet and author.
The 3rd Annual Inner City Blues Festival, "Healing the Healthcare Blues," will be held Saturday, April 5, 2014 at the Melody Ballroom, 615 SE Alder, Portland. Doors open at 6:00 pm. Show 7:00 pm to midnight. Tickets are $15 in advance, $20 at the door ($1 discount for Cascade Blues Association members). Tickets are available at www.tickettomato.com, at Music Millennium, 3158 E. Burnside, Geneva's Shear Perfection, 5601 NE Martin Luther King Jr. Boulevard and at the Musicians Union Local 99, 325 NE 20th
For more information about the Inner City Blues Festival and Health Care for All-Oregon go to: www.hcao.org or www.facebook.com/healingthehealthcareblues