Behind the scenes as the Bridge project passes 50%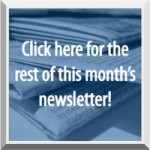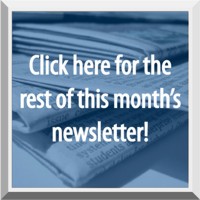 Our shop has been located at the base of the Sellwood Bridge since we opened in 1981.  Even then people knew the Bridge was a little shaky but the idea of repair was just a glimmer in an engineer's eye, so we settled in next to our wobbly neighbor and got started repairing cars.
But since about 2006, the Bridge has dominated our business… you could say we've been living under the shadow of the bridge for almost 8 years.  Recently the Bridge project passed the 50% completion point (yea!) and Multnomah County offered a tour for the people who have been on the various advisory councils throughout the project.  We eagerly strapped on our boots to go behind-the-scenes, so this month we are pleased to show you what we saw…
Before we start looking at the state of the construction, here are two images to show where we started and where we hope to end up…
Now, please join us for a journey into a once-in-a-lifetime construction project that only a very few people will ever get to see…
Construction on the new bridge began in December of  2012, and is slated to continue until Fall of 2016.  Here are some upcoming milestones you can look forward to..
Next concrete pour on the east side road bed- Early Sep 2014
Concrete pour for Hwy 43 ramp- Spring 2015
Steel arches delivered- late 2014 or early 2015
Traffic on new bridge- late 2015 or early 2016
Demolition of east end portion of the old bridge- Winter or Spring 2016
Project complete and crews go home-

Late Fall 2016

(The new bridge opens earlier, but it's not 100% complete until late 2016)
We bring you monthly reports on the progress of the Sellwood Bridge construction in our monthly newsletter column, Sellwood Bridge Update.  If you want more details more often, then Multnomah County maintains the definitive website on everything related to the Sellwood Bridge Replacement project at www.sellwoodbridge.org.  Construction and closure alerts, archived information, and other resources are all available 24/7 for your convenience.
Until the next update, remember that the Sellwood Bridge is safe and open.  There are inevitable construction delays, but they're very minor… you might get caught by a flagger for a couple minutes, but that's about it.  Don't let the bridge construction prevent you from coming to see us… and you might even look at it as a chance to see something that your grandchildren will one day ask about.  Come on in!