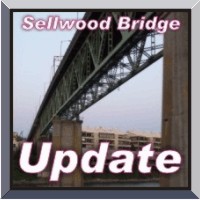 In our last Update, we were a week away from an impending three-day closure of the Bridge.  Now, we're about two weeks after the closure and the Bridge is open again and traffic is flowing smoothly.  They even polished up the turn onto Tenino, so that's a little easier coming from the east than it has been.  If you're thinking about coming to see us, don't let the construction itself stop you.  Come on down!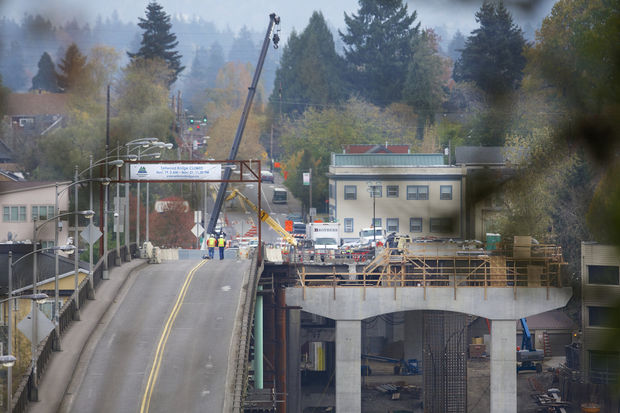 To keep you Updated this month we'll bring you up to speed on what happened during the closure itself, and the best documentation of that came in the form of a photo essay from the Oregonian.  Just click the link at right to see their excellent pictures!
Also, we thought you'd enjoy the picture below from the Bridge Project's photo archive.  It's slightly before the latest closure, but will help orient you to see the changes resulting from the closure.  Plus, it's really cool.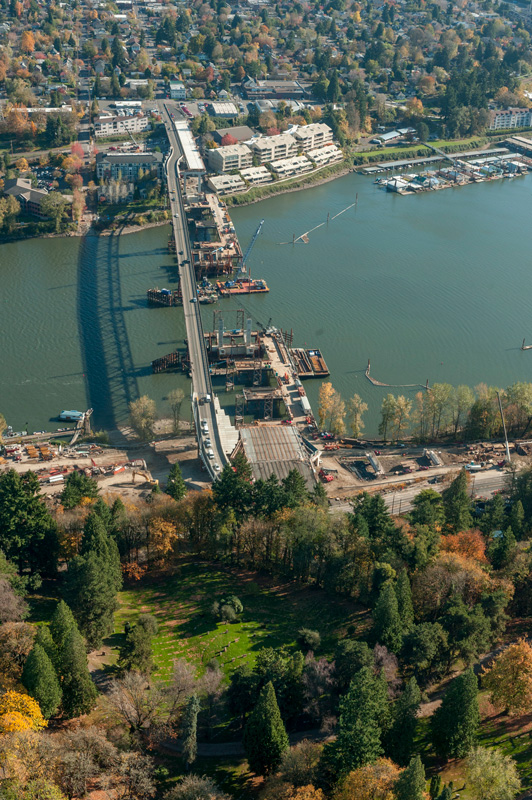 As always, Multnomah County maintains the definitive website on everything related to the Sellwood Bridge Replacement project, www.sellwoodbridge.org.  Construction and closure alerts, archived information, and other resources are all available 24/7 for your convenience.  If you're looking for something that's not on the website, you can contact Mike Pullen (mike.j.pullen@multco.us, 503-209-4111) or visit www.sellwoodbridge.org.