Both you and your Technician deserve better!
One of the major differences between Tom Dwyer Automotive Services and other shops is the fact that we DO NOT rely on Flat-Rate compensation for our Technicians.  Under Flat Rate systems, Technicians are paid a set amount (a "Flat Rate") for each repair operation regardless of the time they actually spend on it, and they aren't paid at all unless there's work to be done.  Your Technician's pay may sound like a detail you shouldn't have to worry about, but we think it can have a huge effect on the quality of auto care and we think you should know exactly why…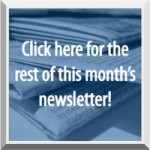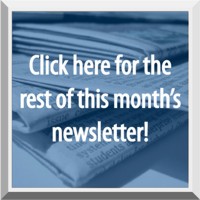 We hate Flat-Rate!

Technicians can be compensated in many ways; you will find hourly, salary, and commission-based pay systems or combinations of them out there, but for the last 50 years plus "Flat-Rate" has been the most common form of compensation.  Under Flat Rate compensation, Technicians are paid by the number of specific, individual labor operations they perform regardless of the quality of their work.  If this sounds like a fair deal, then you should know about the unintended consequences to Flat-Rate compensation. Production-based pay can cause a myopic mindset in the Technician, affect the work being done, bring problems to the work environment, and lower the net value of the work to the client.
Technicians; not just mechanics anymore
Today's Technicians maintain a diverse and constantly changing skill set that goes beyond mechanical repair  to include advanced and evolving computer control systems. Today's vehicles are rolling networks with multiple controllers, actuators and sensors. "Automotive Technician" currently ranks as one of the most technically challenging careers because it is so equipment, knowledge and synthesis intensive.  An experienced professional Technician must be able to perform multi-carline, broad range, mechanical and technical services.  Unless a shop only offers basic maintenance with no real repair of any depth, they will have to have these highly skilled professionals on-staff.
When labor guide estimates are used per labor operation to calculate Flat-Rate pay, technicians are required to build their paychecks piece by piece.  These highly trained professionals expect and deserve good, reliable compensation for the demanding work they do.
Flat Rate technicians are not compensated for product quality or time invested.
Would you prefer that your automotive service technician be compensated for how fast the work is done or for successful participation in a process with a deeper purpose than just profit?
Labor guides provide data for estimates and scheduling but should not be used to dictate a paycheck. Flat-Rate compensation can negatively influence technician motivation, working speed, attention to detail and overall sense of responsibility to the client and their vehicle. Flat-Rate technicians are, after all, being paid to perform very specific individual labor operations; they are not being paid for attention to detail.  The Flat-Rate technician is paid for the completion of specific labor operations; PERIOD.  The labor guide may dictate that a given alternator replacement requires 1.9 hours to perform. This time estimate will be used to calculate the technician's wage whether it actually takes them .9 hours or 2.9 hours.  Their mission is clear and the field of vision understandably shrinks.  The quick completion of individual labor operations becomes a focus, potentially at some sacrifice for the broader concept of taking good care of Client vehicles.
Craftsmanship and attention to detail are not rewarded by Flat-Rate compensation. Exactly the opposite effect is reinforced; speed becomes the only basis for reward. There are Technicians that can maintain a quality product and attention to detail in a Flat-Rate system, but they are rare indeed.
Don't blame the technicians for this problem… they didn't create it!
Flat rate makes sense to numbers-crunching business owners because there is no cost of labor for a Flat Rate technician who is idle.  In fact, you can have excess work force; the expense of having two Flat Rate technicians waiting for work is no more expensive for the business than one.  When you're on Flat Rate your pay ebbs and flows with the business' available work demand.  Sometimes there is more work than can be done and at other times workers stand around idle. Flat Rate pay can cause problems with staff when distribution of more desirable jobs, or in slow periods  the scarce work can become contentious. These unpredictable variables can make things more difficult to maintain an environment favorable to the happiness and retention of skilled personnel.
Income is important to worker satisfaction, but the form of compensation is an important part of motivation and performance insuring a steady competent work force. Everyone prefers to do a good job in a logical context. Most professionals would not remain happy in an environment that fails to provide quality goods or services. There is nothing worse than being forced to go through the motions of an inconsistent, needless or poorly done task.  Our technicians enjoy being involved in a comprehensive process; keeping a trained eye on the vehicle, watching out for our clients by helping prioritize recommendations and involvement with the records management. Technicians who aren't paid by Flat-Rate can take the time to perform better service.
Our approach benefits clients and staff
We believe an environment with steady compensation, an honest mission, and clear job description best serves the client and best keeps the staff loyal and happy.  Salary and/or hourly pay helps reinforce the perception that each complete vehicle is our responsibility. Through fair and consistent compensation, industry-leading inspections, honest advice, precise estimates, professional guaranteed service, accurate records management, and assuming the responsibility for the complete vehicle, we deliver for our clients and our staff.