Our clients have voted, and the winner is…
Our Referral Reward Program is our way of saying "thanks" for your generous referrals.  When a new client tells us they were referred by someone, we call the person they named and make a donation (varying from $10 to $50 depending on the new client's initial purchases) to any non-profit group they choose.  These donations aren't huge but they add up… we've donated a total of $18,433 since we started the program in 2014.  June was a particularly good month for giving with $988 in donations to these deserving groups…
The Pixie Project by Ilona E.     Adelante Mujeres by Callie M.
Oregon Food Bank by Diane L., Charles A.     Natural Resources Defense Council by Max B.
Meals on Wheels by Lavon M.     Portland Rescue Mission by Keith J.
Delete Blood Cancer by Megan L.     Greater Portland Bible Church by Mitch L.
Oregon Public Broadcasting by Peter G.     Southern Poverty Law Center by Stan K.
Workers Justice Project NW by Hilarie H.     OCHIN- Healthcare Solutions by John H.
Habitat for Humanity by Karrie R.     Sister of the Road Café by Larry F.
Basic Rights Oregon by Sierra L.     Sierra Club by Jake C.
Dougy Center by Timothy W.     Shriners Hospital for Children by David D.
Planned Parenthood of Colmbia/Willamette by Loren C., Seth W., Anne R., and Mike S.
We also put all these groups into competition for Quarterly and Yearly awards of $200 and $500 which are voted on by our clients.  That brings us to the big unveiling of our first Quarterly Award Winner of 2017, a group that's been certainly been earning their pay over the past six months…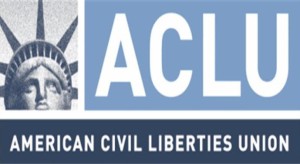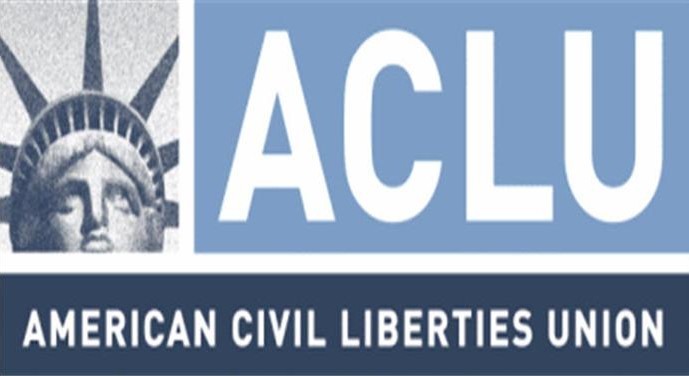 From the ACLU Website…
"In the years following World War I, America was gripped by the fear that the Communist Revolution that had taken place in Russia would spread to the United States. As is often the case when fear outweighs rational debate, civil liberties paid the price. In November 1919 and January 1920, in what notoriously became known as the "Palmer Raids," Attorney General Mitchell Palmer began rounding up and deporting so-called radicals. Thousands of people were arrested without warrants and without regard to constitutional protections against unlawful search and seizure. Those arrested were brutally treated and held in horrible conditions.  In the face of these egregious civil liberties abuses, a small group of people decided to take a stand, and thus was born the American Civil Liberties Union.
The ACLU has evolved in the years since from this small group of idealists into the nation's premier defender of the rights enshrined in the U.S. Constitution. With more than 1.6 million members, nearly 300 staff attorneys, thousands of volunteer attorneys, and offices throughout the nation, the ACLU of today continues to fight government abuse and to vigorously defend individual freedoms including speech and religion, a woman's right to choose, the right to due process, citizens' rights to privacy and much more. The ACLU stands up for these rights even when the cause is unpopular, and sometimes when nobody else will. While not always in agreement with us on every issue, Americans have come to count on the ACLU for its unyielding dedication to principle. The ACLU has become so ingrained in American society that it is hard to imagine an America without it.
That commitment to principle in difficult situations continues today. Since the tragic terrorist attacks of 9/11, the ACLU has been working vigorously to oppose policies that sacrifice our fundamental freedoms in the name of national security. From opposing the Patriot Act to challenging warrantless spying to challenging the indefinite detention of terrorism suspects without charge or trial, the ACLU is committed to restoring fundamental freedoms lost as a result of policies that expand the government's power to invade privacy, imprison people without due process and punish dissent.  The ACLU also remains a champion of segments of the population who have traditionally been denied their rights, with much of our work today focused on equality for people of color, women, gay and transgender people, prisoners, immigrants, and people with disabilities.
Back in 1920, the individual freedoms enumerated in the Constitution had never been fully tested in the courts, making them largely meaningless for ordinary people. Since then, principles of individual freedom, protection against arbitrary government action, freedom of religion, freedom of speech and press, due process of law, equal protection, and privacy have become codified in our laws and their protections widely enforced. The advancement of civil rights and social justice over the past century represents one of the most significant developments in American history, and the ACLU has been integral to this process.
But the work of defending freedom never ends, and in our vibrant and passionate society, difficult struggles over individual rights and liberties aren't likely to disappear anytime soon. The ACLU is committed to fight for freedom and the protection of constitutional rights for generations to come.
WHY WE DO WHAT WE DO
The ACLU is frequently asked to explain its defense of certain people or groups—particularly controversial and unpopular entities such as the American Nazis, the Ku Klux Klan, and the Nation of Islam. We do not defend them because we agree with them; rather, we defend their right to free expression and free assembly. Historically, the people whose opinions are the most controversial or extreme are the people whose rights are most often threatened. Once the government has the power to violate one person's rights, it can use that power against everyone. We work to stop the erosion of civil liberties before it's too late.  Since we can't take on every worthy case, we usually select lawsuits that will have the greatest impact, cases that have the potential for breaking new ground and establishing new precedents that will strengthen American freedoms.
AND HOW WE DO IT
We have grown from that roomful of civil libertarians to more than 1.6 million members. The ACLU today is the nation's largest public interest law firm, with a 50-state network of staffed, autonomous affiliate offices. We appear before the United States Supreme Court more than any other organization except the U.S. Department of Justice. About 100 ACLU staff attorneys collaborate with about 2,000 volunteer attorneys in handling close to 2,000 cases annually.
The ACLU is non-profit and non-partisan. We do not receive any government funding. Member dues and contributions and grants from private foundations and individuals pay for the work we do. The ACLU, with headquarters in New York City, litigates across the nation and all the way to the U.S. Supreme Court. Our Washington, D.C., legislative office lobbies the U.S. Congress. We use strategic communications to educate the public about issues. And the ACLU has expanded its reach by applying international human rights standards in our complex Post 9/11 world. A number of national projects address specific civil liberties issues: AIDS, capital punishment, lesbian and gay rights, immigrants' rights, prisoners' rights, reproductive freedom, voting rights, women's rights and workplace rights.
If you believe your civil liberties have been violated, or if you wish to join the ACLU, contact your local ACLU affiliate from the listing in the telephone directory, or write to the national headquarters, Attention: Membership Department. You may also contact and join the ACLU on the Internet (www.aclu.org). Briefing papers, each on a different civil liberties issue, and other publications and information are available from the Communications Department of the ACLU's national office in New York.
We offer our heartfelt congratulations to the American Civil Liberties Union, and our appreciation for the essential work they do on a daily basis.  Our check for $200 is on the way!