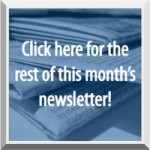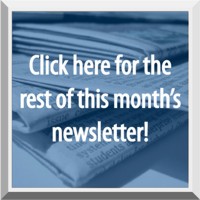 Just like it says, Popcorn Shorts is about the kind of things we think are really interesting, but don't really need a large article to explain them.  From the sublime to the ridiculous, check in here for crunchy bits of info you'll love to munch.  By the way, much (but not all) of our delicious Popcorn comes from articles we've posted on our Facebook page.  If you're on Facebook, please stop by and "Like" us and we'll keep a fairly-constant-but-not-frequent-enough-to-be-annoying stream of these coming to your virtual door!
We live in a world where facts are equivalent to alternative facts, where spin is the same as analysis, where sheer fiction is the only foundation for some policies while established fact is ignored to permit others.  We don't think that's a sustainable model for any society so we were very excited about the March for Science, held centrally in Washington DC with satellite marches in over 200 locations around the world.  We didn't have a way to sponsor or participate as a company, but we were able to send one of our intrepid Dwyer Investigative Reporters to march and take these photos of a very encouraging day…
You may think having a llama at a wedding is a little over-the-top but it's just another day for Mtn Peaks Therapy Llamas & Alpacas.  They started off by providing llamas and camelids as therapy and support animals, all of which had to pass DoveLewis'  Animal-Assisted Therapy Certification before meeting the public.  They've taken off, however, and now are showing up at all sorts of parties, weddings, corporate events, and more.  They've completed over 1000 therapeutic and educational showings, and their celebrity llama, Rojo, has been ranked as "The #1 PR Llama In The World" (who knew there was such a thing?)  Quirky, offbeat, and useful… totally Oregon, even though they're in Washington!
As Cicero said, "Freedom is participation in power", and a record number of Oregonians pulled up a seat at the table this year. From the Oregonian article… "More Oregonians — some 1,018 of them — are running for their local school board than at any time since 2009. A school boards official thinks it might partly be driven by grassroots reaction to President Trump."  "Two years ago, Oregon School Boards Association leaders despaired over the lack of interest in running for school boards. A record 80 percent of school board seats were uncontested, 8 percent of them because no one at all chose to run. "  . Your seat at the table is waiting… choose to be free!
The sun is struggling to stay out from behind the clouds and it's getting better at it every day.  Willamette Week has some great tips to the parts of Oregon the tourists don't always see, and if you're looking to get out and celebrate the good weather then this is one to check out.  No matter your appetite for hiking, you'll find something on the list that fits you.  Hikes of 1-7 miles, from easy to hard, and covering Oregon from coast to mountains, are all covered.  They also tell you things to look for on the trail… we learned that on one of these hikes you can go through the wreckage of a B-17!  Which hike?  You'll have to read the article.