52-year old campaign ad painfully relevant today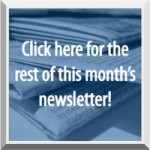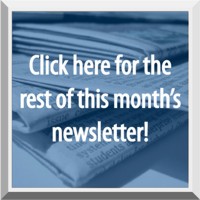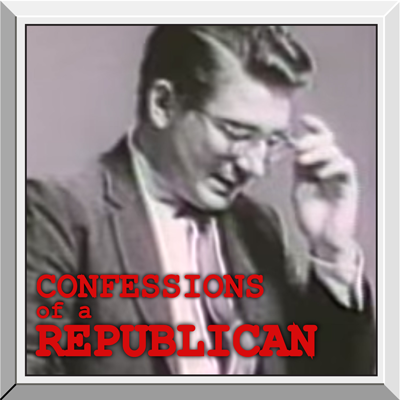 As Americans, we can all feel a little angst as we watch the agonizing battle for the soul of a once-great Party.  A resurrected campaign ad from the 1964 Johnson/Goldwater election reminds us this isn't the first time we've been here.  The ad depicts a lifelong Republican wrestling with his Party's choice of Goldwater for President, a man who, among other things, was endorsed by the KKK.  The ad so presciently expressed the quandary of today's Republicans that many viewers thought it was faked but it is, unfortunately, real.  Here's the ad in all its painful irony along with a connection to the Living Room Candidate site, a source for hundreds more vintage campaign ads from back in the day.  And one more thing; if the man in the ad looks eerily familiar, we can tell you why…
The "Confessions of a Republican" ad was created for the 1964 election, but got its recent resurgence when the website Quartz posted it in early March.
The ad was so spot-on to today's Trump situation that many people believed it was faked.  Snopes.com, the internet de-bunking site, did the fact-checking that proved it was legitimate.
"Confessions of a Republican" is one of the many ads on "The Living Room Candidate", a project of the Museum of the Moving Image that archives campaign commercials.  From 1952 to 2012, Eisenhower vs. Stevenson to Obama vs. Romney, everything is here.  It's easy to get lost in the history, but there is guidance available.  You can either click the Curator's Choice link to see all the ads they recommend, or click one of the five ads below to see some of our favorites…
One thing that bothered us when watching "Confessions" was the "interviewee" himself.  The ad itself was a scripted ad, not a man-off-the-street interview, but the agency that created it did require that the actor be a Republican.  The man they came up with seems earnest, thoughtful, and approachable, and does a good job conveying the confusion he's dealing with.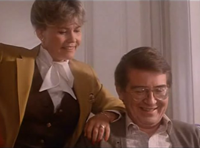 Yet in watching him, we kept being bothered by the idea that he seemed… familiar, somehow.  Turns out there's a reason.  The actor's name is Bill Bogert, and he's a character actor still working today at age 80.  You may know him from 80's and 90's movies TV shows like "Law&Order" or "Spin City", or perhaps from his role in "War Games" as Matthew Broderick's dad.  Earnestness can take you a long way!