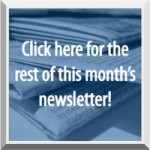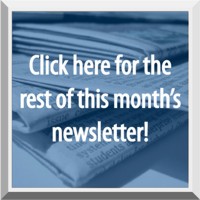 Just like it says, Popcorn Shorts is about the kind of things we think are really interesting, but don't really need a large article to explain them.  From the sublime to the ridiculous, check in here for crunchy bits of info you'll love to munch.  By the way, much (but not all) of our delicious Popcorn comes from articles we've posted on our Facebook page.  If you're on Facebook, please stop by and "Like" us and we'll keep a fairly-constant-but-not-frequent-enough-to-be-annoying stream of these coming to your virtual door!
Despite Yogi Berra's observation that "prediction is hard, especially about the future", guessing what's around time's next bend has always been a popular pastime.  For the 1900 Paris World's Fair, French artist Jean-Marc Cote was asked to create a series of cards commemorating the Fair and peeking into the future.  We haven't seen his flying firemen, underwater whale busses, fully automated bathrooms, or radiation-based fireplaces quite yet, but his robotic floor scrubber and a couple others are with us today in a big way.  As you flip through these charming and nostalgic cards remember that these were the outer edge of futurism in Cote's day… what would he have thought if he could see the reality?
We occasionally offer suggestions on camping, hiking, or swimming spots you might not be aware of.  As summer draws to a close and school starts again you might not have as much time to dedicate to camping as you'd like, so here's a quick list from Willamette Week of places you can enjoy Oregon's outdoor bounty without even leaving our city limits.  Spoiler alert- Our own Sellwood neighborhood did very well with 4 of the 9 parks listed.  We have one addition Willy Week overlooked… the Crystal Springs Rhododendron Gardens on SE 28th Ave near Reed College. It's not a park, but it is free after 6p and well worth checking out!
One of the biggest causes (in our humble opinion) of the breakdown of trust between police and citizens is the change in motivation for our Justice system.  Prisons and jails, once seen as a necessary, tax-funded function of government, have mutated to become cash cows for private prison corporations.  This is a fundamental conflict of interest that perverts the legitimacy of a justice system, but it may be beginning to change.  On August 18, the Justice Department announced it would end its use of private prisons.  The move only applies to the 22,000 inmates of the federal Bureau of Prisons, but it's a welcome start!
We hope you check out our News To Make You Furious this month about the Dumbing Down of America and the problems that ignorance, even willing ignorance, are causing for all of us.  We don't want to just snipe from the sidelines, though, so we're putting our money where our mouth is.  We had our Dwyer Guinea Pig take this 12-question quiz about major events in the news.  You can compare your score against his 11 out of 12, or better yet compare it with a nationally representative group of 3,147 randomly selected US adults, or even with the "average American" or demographic subgroups.  Pop quiz time!  Ready, set… GO!