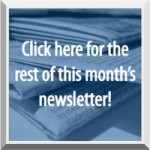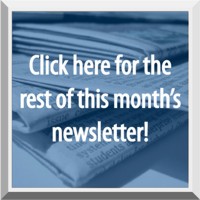 Just like it says, Popcorn Shorts is about the kind of things we think are really interesting, but don't really need a large article to explain them.  From the sublime to the ridiculous, check in here for crunchy bits of info you'll love to munch.  By the way, much (but not all) of our delicious Popcorn comes from articles we've posted on our Facebook page.  If you're on Facebook, please stop by and "Like" us and we'll keep a fairly-constant-but-not-frequent-enough-to-be-annoying stream of these coming to your virtual door!
Lefties and Righties are both theoretically against waste, fraud, and abuse, and there's no bigger offender of those than our Pentagon.  Unfortunately, from the Washington Post Article, "…The Pentagon has buried an internal study that exposed $125 billion in administrative waste in its business operations amid fears Congress would use the findings as an excuse to slash the defense budget… Pentagon leaders had requested the study… but after the project documented far more wasteful spending than expected, senior defense officials moved swiftly to kill it by discrediting and suppressing the results."  One of many petitions to Audit the Pentagon is available here, if you're interested.
Yet another reason to love Portland is Anushka Naiknaware, a local eigth grader whose science fair project was a little more ambitious than most.  She created an "electronic bandage" that uses a circuit printed with a standard inkjet cartridge to accurately monitor and report the moisture content of healing wounds without having to unwrap the dressing.  Anushka's idea has already been awarded the Lego Educational Builder Award, which among other things includes a 1-year mentorship to put her idea into production.  Congratulations Anuska!
Railroads are oddly appropriate to the Holiday season.  While you may not be able to ride our own Sellwood Holiday Express, you can virtually ride on some of the most fantastic trains in the world through this "Ride on 9 of the Most Incredible Model Trains in the World" From the Miniatur Wunderland (an odd name for the world's largest model train set) in Hamburg, Germany to the Hara Model Railway Museum in Nishi-Ku, Japan, it's a fascinating trip through obsessive detail and stunning craftsmanship.  Our present to you… enjoy!
The fact that you're reading about this from your local mechanic may be disturbing enough in itself, but the Fukushima Meltdown hasn't gone away. "For the first time since the nuclear disaster in 2011, radiation from Japan's Fukushima plant has reached the West Coast of the United States, according to a New England researcher.  It's a minuscule amount — less than one-thousandth the standard for drinking water or a dental X-ray. But it's notable considering the amount was detected 5,000 miles from Japan five years after the disaster…"