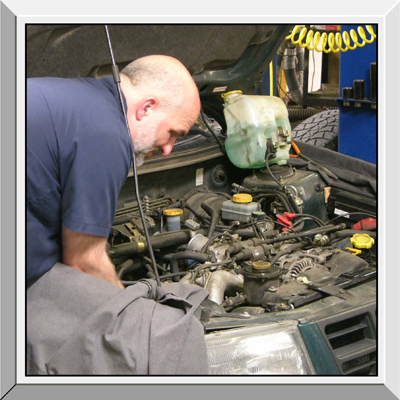 We employ the most qualified people available in our shop and behind the counter because we believe the best people deliver the best service.   While that may be true, it can be hard to find an example that clearly illustrates the idea.  However, the uncommon execution of a common Subaru repair offered the perfect chance to show exactly how training and experience matter to the speed, precision, and ultimately the quality of your repairs.  It's a simple look at the value of craftsmanship, and we want to share this example with you this month…
Chad Daley is an ASE-Certified-Master Technician and Subaru Factory-Certified Master Technician who has been with us since 2010.  He's developed a few tricks over the years and one of his recent jobs, changing a timing chain on a Subaru, illustrated one of them. 
Timing chains and belts can be a very complex, in-depth repair.  They require removing the front of the engine (or engine covers) and replacing a critical component, the belt or chain that coordinates the movements of pistons and valves to within thousandths of a second.  There are lots of opportunities for error, and any small mistake can cause serious engine damage.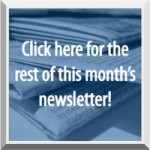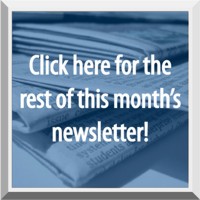 As you might imagine, there's a lot of nuts and bolts that go into a repair like this.  As an example the Subaru Outback has more than 50 fasteners of multiple lengths and thread types on the chain cover alone.  It is critical that each specific fastener be returned to its proper place, be installed in a specific sequence, and torqued to exact specifications. It's easy for the fasteners to get mixed up, and it can be a time-consuming process to keep them all straight.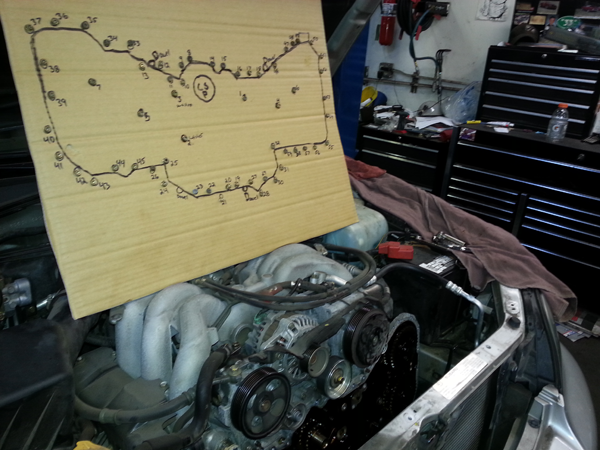 Because he's done so many repairs like this one, Chad has developed ways to head off the problems he's learned to expect.  For jobs like this he creates a reusable schematic pattern of the timing chain cover with punched holes for each of the fasteners, and notes each hole with the installation sequence and torque specifications.  He then plugs each fastener into the board as he removes it.  Now, rather than a box of mixed bolts he has a ready guide for reassembly and a backup to prevent error.  It's easy to set the whole board aside while he does the rest of the repair, and since each fastener is secured to the board there's no chance of accidently losing one.  Chad's expertise, creativity, and efficiency in developing methods like this ensures quality, accurate repairs and happy clients.
"Automotive Technician" is now one of the most demanding fields anyone can train for.  It requires an in-depth knowledge of mechanical, electronic, and computer systems that must be constantly updated to keep up with new technologies and new vehicles.  But it's more than just raw knowledge.  Technicians face complex mechanical challenges that frequently don't have obvious solutions, and they need understanding and vision to solve these problems successfully.  We invest a lot in the equipment and facilities necessary for a modern shop, but without the right people no shop can be successful.
Many repair shops may have a single ASE-Master-Certified Technician to oversee things, and a staff of uncertified or minimally experienced personnel to do the bulk of the work.  At Tom Dwyer Automotive Services, currently half of our 10 Technicians are ASE-Master-Certified and the other half maintains multiple ASE-Certifications. This may seem like overkill, but we think it's the only way to provide consistent quality for our clients.