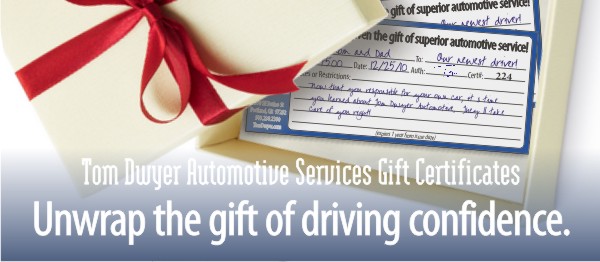 It's a common sentiment among our clients that once they've found us, they want to share us with their friends.  If that's you, then we've found a way to make it possible.  We now offer gift certificates, in any amount and for any service.  Just call or come by to talk with a Service Advisor or call us at 503-230-2300 and we'll set you up.
SPECIAL CHRISTMAS OFFER!
This year you can give AND receive!  If you buy a gift certificate for $50 or more, you'll get your own coupon good for 20% off labor!  If you have an expensive repair coming up, you can easily save more on the repair than you spent on the gift certificate.  Act now, though, because the offer ends on December 25th.  Happy Holidays!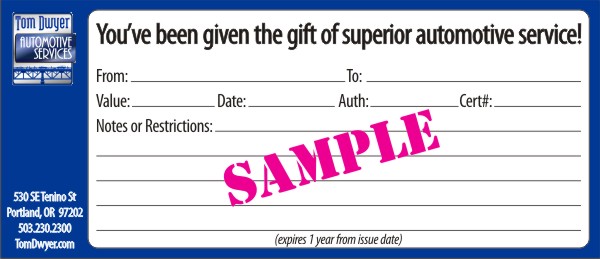 (Sorry, but our gift certificates can't be combined with any of our discount offers.  And, please remember our "1998 and newer" policy for new clients applies to the people you refer, too)