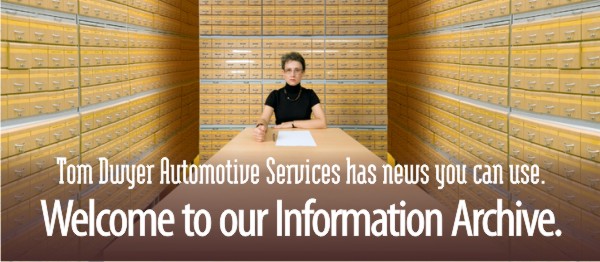 The more you can be an active participant in your vehicular well-being, the more you'll enjoy your overall automotive experience.  That's why we built this Information Archive- to give you the tools you need to take control of your transportation life.
Our Most Requested Auto Info Articles



There are some issues in the auto repair business that come up constantly, whether they're mechanical problems or questions about the way the auto industry operates as a whole. We try to explain our take on these issues in our newsletter (see below) and blog posts. Some articles are pretty detailed, but they're all written for a general audience of people without much automotive knowledge.  Here's specific information on some of the most common questions we have…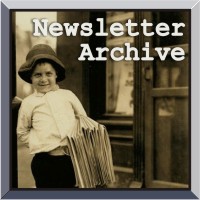 One of our biggest resources is our shop newsletter, Your Car Matters.  We've been writing our in-shop newsletter for many years, and it's become a strong source of information on just about every phase of automotive ownership, repair, maintenance, and the auto service industry.  There's also a LOT of useful (and some not-so-useful) material you wouldn't expect in a newsletter of any kind.  You'll find the complete collection of all our back issues here, but here are the general sections you might be interested in…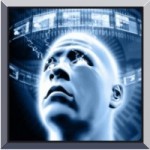 Feature Articles- Most of our main automotive articles, articles about big events, environmentalism, politics and such are listed by name in our archive, so you'll probably want to search those by subject.  We also have recurring columns as well, and you can search all the content for these by clicking any of the columns below…
Tom's Tidbits- Tom writes all those KPOJ radio spots, so you may know he's a little opinionated.  Those opinions don't stop at your radio, though.  Tom's Tidbits brings you the same no-holds-barred thoughts you've come to expect on a different issue in the news each month.  Much of the subject matter finds its way into our radio spots, so watch this space for a glimpse of tomorrow.
Drew's Kitchen- One of our Service Advisors, Drew Pearson, has a talent for cooking.  Several years ago he started a monthly newsletter column sharing some of his favorite recipes from the simple to the exotic, from the everyday to the holiday.  It quickly became the most popular section of our newsletter, and now all Drew's culinary expertise is gathered together at your fingertips.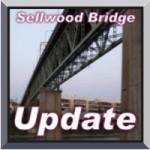 Sellwood Bridge Update- We conveniently tell people that our shop is located "at the east end of the Sellwood Bridge."  While that's true for now, the Sellwood is in danger of falling into the river any day now, and has been for years.  Our Bridge Update keeps you posted on the latest on our shabby neighbor, and the long, slow process of making it safe again one day.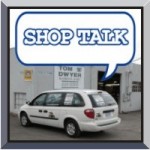 Shop Talk- We're not your regular automotive shop, so there's a lot of shop-specific issues we like to keep our clients posted on.  What's the easy way to make a left onto Tacoma when you're heading home?  Why don't we have technicians working on Saturday?  Are we going to pave the parking lot?  Keep your fingers on the pulse of Tom Dwyer Automotive with Shop Talk.
Health Notes- Even your vehicle isn't as important as your health.  Our Health Notes section helps keep you operating at your best.   You'll find information to help keep you healthy without popping pills.  We're not doctors so don't use this information in place of medical advice, but you'll find some great conversation starters for the next time you see your doctor.
Book Spotlight- If you're standing in our lobby waiting to pick up your car, chances are that you eyes will fall on one of the most popular features of our shop- our book, bumper sticker, and video library.  In each newsletter we'll shine the spotlight on a different book that you might be interested in covering topics from health to politics, economics to science, and much more.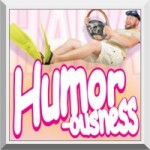 Humorousness-  We get a few emails each month that make us smile… of course we get a lot more that don't, but we won't show those.  You'll find jokes, riddles, cartoons and pictures, pretty much anything to bring a giggle.  We don't do raunchy or obscene, but humor is very subjective and if we DO run something that offends you, please remember that we probably weren't trying to.
Popcorn Shorts- This is our catch-all column for all the "short but important stuff we couldn't fit anywhere else."  This is the place to go when you have time to kill and you want something different.  We can't guarantee that everything will be interesting to you, but it was all interesting to us and we thought you'd get a kick out of it as well.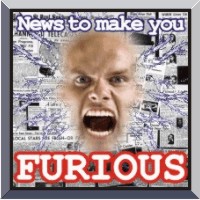 News To Make You Furious– The saying goes "If you're not outraged, you're not paying attention."  Each month we draw your attention to a different appalling abuse, whether it's something current or something from the past, that you really ought to be aware of.  From Blackwater to BP to Strip Mining, this feature is designed to get you furious enough to get involved.
External Links
Surprising as it may be, there are people other than us that are creating solid information that you can use.  Here are links to some of the sites that we find the most useful.  Got a suggestion for one we're missing?  Email us, and help us make this Archive more useful for everyone.