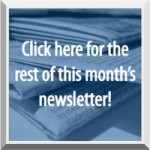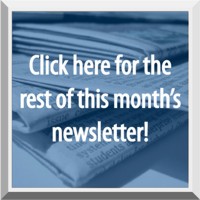 Just like it says, Popcorn Shorts is about the kind of things we think are really interesting, but don't really need a large article to explain them.  From the sublime to the ridiculous, check in here for crunchy bits of info you'll love to munch.  By the way, much (but not all) of our delicious Popcorn comes from articles we've posted on our Facebook page.  If you're on Facebook, please stop by and "Like" us and we'll keep a fairly-constant-but-not-frequent-enough-to-be-annoying stream of these coming to your virtual door!
The Tea Party has been one of the defining political movements of recent years, and if there's not much to like about them at least there's still a lot to learn from them.  A group of former congressional staffers recently released "Indivisible- A Practical Guide For Resisting The Trump Agenda", which outlines strategies and approaches they've learned from years of dealing with the Tea Party in congress.  It's good, basic stuff that will help anyone in the trenches during the next few years, but also it's good, basic civics that should be being taught to every potential citizen in a free and self-governing society.  Just sayin.
When the Soviet Union existed, they certainly planned as though the future had them in it. We heard a fascinating piece on NPR about a Soviet educational filmstrip from 1960 predicting what the world of 2017 would look like, which led us to an article with an array of Soviet magazine covers showing transportation of the future and then this article about Soviet Sci-Fi.  There's no real point to this particular Popcorn, except maybe that even the Russians seem to have envisioned a future with a lot of chrome and tailfins!
As we write this, Portland is getting ready for more ice on top of the snow already choking the city.  Return with us now to a time only 6 days ago when it was still fresh and beautiful and a Portlander sent his drone on an aerial recon of the city.  When you're ready to fight back on Winter's own turf, check out this list of winter hikes near Portland.  Get out and enjoy the cold; a microbrew awaits your return!
Popcorn from 2016 Never Gets Stale
You never know what to expect from our Popcorn Bucket, but you know it will always be interesting!  Just in case you missed an issue in 2016, here's your chance to catch up.  Hope you'll be around to pass the Popcorn with us in 2017!