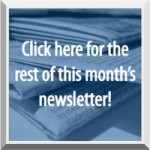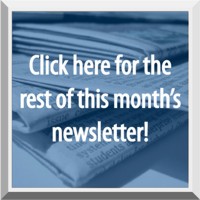 Just like it says, Popcorn Shorts is about the kind of things we think are really interesting, but don't really need a large article to explain them.  From the sublime to the ridiculous, check in here for crunchy bits of info you'll love to munch.  By the way, much (but not all) of our delicious Popcorn comes from articles we've posted on our Facebook page.  If you're on Facebook, please stop by and "Like" us and we'll keep a fairly-constant-but-not-frequent-enough-to-be-annoying stream of these coming to your virtual door!
It's been said, both in support and attack, that Donald Trump blows up expectations.  One that's taken a heck of a hit so far is the Oath of Office.  If you're a liberal, do this thought experiment: Even as you decried the (arguable) abuses of George W. Bush, did you think he was acting sincerely in the best interests of the country as he understood them?  Obama answered that question with "first of all, George W. Bush, despite obviously very different political philosophies, is a really good man."  Now ask if you'd answer it the same way about Trump, or do you think Obama would? There are real implications when we can no longer have even that level of faith in the POTUS.  This is a long article, but don't let it be TLDR.
Nowadays Portland is changing so fast that people who moved here 5 years ago miss the "old Portland".  We're one of the fastest growing areas in the country, and new construction, new zoning, and new rules pop up every day.  Can't keep up?  Would you like a front-row seat for the gentrification of PDX going on all around us? Check out http://www.nextportland.com/, with a comprehensive list of all new building, permits, and more.  It's interactive so you can zoom in on your very own neighborhood, and icons indicate projects announced, ready for early assistance, in design, in permit, under construction, completed, and inactive.  Click any one for the detail you'll need on your new neighbors.
There's no greater message to this piece of Popcorn than to introduce you to an artist you might like.  Pawel Kuczynski, based in Poland (not Portland, but close) does subtle and haunting paintings with equally subtle and haunting social commentary.  From social media and political lies to arts funding, education, environment, war, and more, he presents each issue with a clarity and insight that will leave you with a cynical little grin.  We think you'll be big fans of his work!
We were at the XRAY-FM 3rd Birthday party recently, and we can confidently tell you it was much better than most birthdays for 3-year-olds.  Of course, XRAY is  already much more advanced than most 3-year-olds… they've already won one award as the Best Radio Station in Portland and they're growing even faster now with XRAY-TV and KXRW.  XRAY-TV is a 4-hour (and soon expanding) block of original and curated programming airing Saturdays on cable channels 29 and 329.  KXRW, XRAY's sister station in Vancouver, just went on the air March 7 after a long and bumpy road.  You can find all the details about both these expansions at KXRW's Grand Opening Blast at the Brickhouse on April 13.