Oregon agency embarrasses state over traffic light timing
On the heels of a worldwide March for Science to raise awareness of science and promote its role in policy making, we ran across a story right here in Oregon that exemplified why the March was so needed.  A Beaverton man has long thought the timing of yellow traffic lights was too short.  Rather than justify his opinion with "it's just the way I feel", Mats Jarlstrom got active, researched signal timing, and offered his ideas for change to the Oregon State Board of Examiners for Engineering and Land Surveying.  They told him they couldn't help with traffic lights, but they could be helpful by issuing him a $500 fine for "practicing engineering without a license"…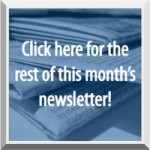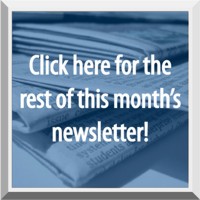 Mats Jarlstrom earned his electrical engineering degree in Sweden and was an airplane camera mechanic in the Swedish Air Force before immigrating to the United States in 1992.  He's a Beaverton resident now, and became interested in Oregon's red light cameras when his wife got a ticket from one in 2013.  He challenged the ticket by questioning the timing of the yellow lights at the intersections; they're based on a traffic formula from 1959 that Jarlstrom thought was too short because it didn't make allowance for drivers making right turns.  He talked with the creator of the original formula, measured intersections and timed lights,
organized his findings and recommendations, and submitted it to the logical group to examine it, the Oregon State Board of Examiners for Engineering and Land Surveying (OSBEELS).  They took no action other than dinging him for "practicing engineering without a license".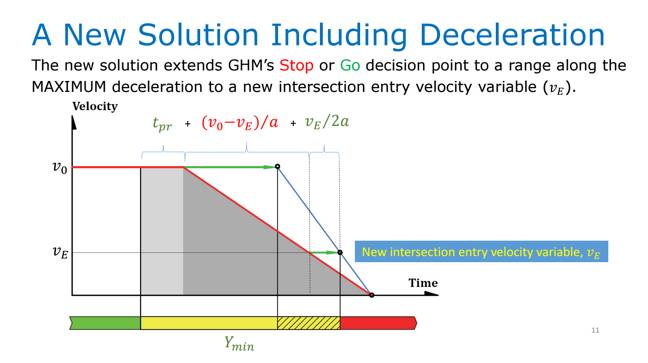 There's a couple issues at play here.  First, there's the issue of red light cameras themselves.  While they definitely have a valuable role in traffic safety they also have downsides. Depending on where they're placed they can actually cause crashes, and there is a huge incentive for cities to use them as revenue generators rather than safety enforcers.  This is an issue worthy of deep consideration on its own, but it's not the issue that brought Mat's story to our attention.
The issue with Mat is the idea that an agency can tell someone that examining and documenting objective reality, then proposing ideas based on that reality, can be circumscribed in any way.  There's a real civic interest in monitoring unqualified people presenting themselves as engineers… no one wants a bridge "engineered" by someone without a complete and rigorous understanding of structures!  But that's not what Mat was doing.  He wasn't presenting himself as having qualifications he didn't have; he was using the qualifications he did have to make a reasonable inquiry into a real problem.  Whether OSBEELS sees value in his recommendations is one thing, whether they decide to act on them is another, but saying he can't call himself and engineer when he provably is?  That's deeply wrong.
This is a local story that's getting some traction nationally, and some of it's really interesting.  The "Think Out Loud" interview done by our amazing local OPB is particularly good…
Think Out Loud- Interview with Mat Jarlstrom, Dave Blanchard on Think Out Loud, May 2017 (audio)
'I feel violated': Engineer who pointed out traffic signals flaw fined for 'unlicensed engineering', by Thomas Claburn in The Register UK, Apr 2017  (Includes images from Mats' OSBEEL presentation)
Red Light Cameras May Issue Some Tickets Using the Wrong Formula, by Aarian Marshall on Wired, May 2017
Illegal Math?  A state board in Oregon is punishing people for talking about traffic lights and any other "engineering" topics, case brief on Institute for Justice, Apr 2017
After Challenging Red Light Cameras, Oregon Man Fined $500 for Practicing Engineering Without a License, by Eric Boehm on Hit&Run Blog, Apr 2017
Lawsuit: State of Oregon doesn't own word 'engineer', by Dan Tilkin and KOIN-6 Staff, Apr 2017
Red light camera critic says state board quashing his free speech, by Maxine Bernstein in The Oregonian, Apr 2017
Not all of Beaverton's yellow lights are created equal (so what?) by Joseph Rose in The Oregonian, Feb 2014
Beaverton man's lawsuit over city's yellow-light timing dismissed by federal judge, by Joseph Rose in The Oregonian, Dec 2014
Jarlstrom's lawsuit agains the Oregon State Board of Examiners for Engineering and Land Surveying, PDF
Red Light Cameras May Issue Some Tickets Using the Wrong Formula, by Aarien Marshall in Wired, May 2017
Why Red Light Cameras are a scam, (video) Vox, Jul 2016
Red-light cameras are producing profits more than protecting drivers, by Jeff Zurschmeide on Digital Trends, Mar 2016
Red Light Camera Tickets Ruled Unconstitutional, by Barry Kowitt on UngerAndKowitt.com
Oregon Board of Examiners for Engineering and Land Surveying website
OSBEELS Newsletter announcement of recent law enforcement cases with sanction, including Mats Jarlstrom's case