Here's why we have a 15-years-old-or-newer policy for NEW clients
It's our policy not to start NEW service relationships with clients with older vehicles; currently 15-years-old or older.  Why not?  Are we just being car snobs?NO!!! We have many longstanding clients with older vehicles, and we plan to keep them happy for years to come!  We started maintaining those vehicles when they were newer and continued to service them as they aged.  We have developed relationships with the clients, and both parties know the vehicle's current needs and conditions.  We will continue to service these vehicles as long as it makes sense, but years of experience taught us not to start new client relationships based around older, often challenged vehicles.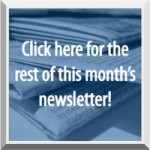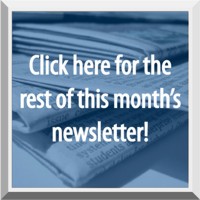 There are many good reasons for this policy.  First, our training and technologies are geared toward more recent vehicles and their particular needs.  Second, older vehicles can be a "house of cards" due to their age, service history, or condition.  This can lead to questions of "whose fault or responsibility is it" when systems fail during or after services.
We do our best to maintain trusting, long-term relationships with our clients, and a good service relationship is substantially based around the quality and condition of the vehicle being serviced.  Many older vehicles need so much work to make them safe or reliable that the cost of needed repairs exceeds the value of the vehicle, a situation we call "economically totaled".  We offer solutions based on our client's best long-term interests and don't like to be in the position of prioritizing repairs on vehicles that are beyond repair.  Also, one of our biggest values is letting clients know when the economic viability of their vehicle has passed and it's time to move on to a different vehicle instead of just fixing the current failure and getting it back out on the road.  Once we've built a trusting service relationship with a client, they listen to us if there is a glitch in a repair or we tell them it's time to part with their vehicle.  It's impossible to build that kind of relationship around a vehicle that is already worn out.
Our maintenance programs will extend the life of your vehicle, but it's rarely worth playing "catch up" to get an older, poorly maintained vehicle running safely and reliably.  We hate to say "no" to potential new clients, but we have too much respect to start a relationship that is not mutually beneficial.  Vehicles will come and go, but the service relationship can last for generations.
If you have a vehicle older than 15 years that you think is in good condition and you just won't part with it, there are options.  If you have a slightly older, good model vehicle with less than 150,000 miles we can do our Comprehensive Inspection ($150.00) to document the actual needs and conditions of the vehicle.  (Sorry, but if you choose to go this route then we can't apply any of our money back offers to the inspection cost if we decline service.)  If, after our inspection, the vehicle is found to be in a condition we can support; we will.  If not, we'll recommend you to one of the places we trust that handles older vehicles, but we hope you remember us when you trade up to your next vehicle.
As hard as we try to explain this policy, one of our clients may have done it better.  So to close, here's an excerpt from a review by Robb W. on Yelp that puts it more succinctly (and perhaps a little more bluntly) than we ever have…
"Tom Dwyer's is solid as hell across all fronts.  They know most makes and models and bend over backwards to make your experience there the best you could ever imagine…seriously.  Is your car less than 15 years old?  Then they will be able to take care of you in all likelihood.  Why 15 years?  Their philosophy is that after 15 years, your money is better spent on a newer car…that the repairs will mount and it is no longer cost effective to continue to fix your old hooptie.  And no, they don't sell new cars as a side business…it's just smart thinking and they're not trying to take your money doing a bunch of avoidable repairs.
Hell, sometimes they're not trying to take your money at all.  I have been there on two separate occasions where they have put my car up on the lift, actually done some work and refused to charge me…not a single thin dime.  This after taking me to work in their shuttle."