Comment of the Month
This month's comment addresses a very big issue here at the shop-
"I've signed your petition… let me know who I could write to to help you in your campaign to essentially save your much-beloved business!"    -Don S.
Thank you, thank you, THANK YOU Don, for writing on this!  (And yes, Don is an actual real client who really wrote this on his Post-Service Reply Card; we don't make up any of these Comments!)  The Sellwood Bridge construction squeezed us for 5 years but it was only the beginning… there are currently 6 more construction projects either planned or underway within 600 feet of our shop.  One of these projects (see below) threatened the parking along the side of the shop, prompting the petition Don mentioned.  We fought the good fight to keep our parking but as you can see from the picture at the right, the good fight doesn't always win.
We can (and we'll have to!) find alternatives to our old parking, but all Sellwood businesses are facing similar construction pressures and not all of them have the same flexibility we do.  To answer your question, Don, there's one thing you can do that help us and all of the other Sellwood businesses as well… make a conscious, specific effort to SUPPORT LOCAL BUSINESSES!
Almost any product or service is available within two miles of Sellwood, so explore your LOCAL options, pick one, and go give them a try!  Looking for coffee?  Starbucks is great, but any of the five independent coffee shops within a half mile of the Sellwood Starbucks may appreciate your dollars more.  Want a hamburger?  Burger King is fine, but PDX Sliders is right there on Bybee.  If you're fixing your house, skip the Home Depot and check out Westmoreland Hardware.  The Sellwood Westmoreland Business Alliance has a list of Sellwood businesses of all types, so just pick one to try.  They'll appreciate your business, you'll appreciate the convenience and personal service they provide, and with your support they'll all be here for Sellwood's future.
We're going to weather this construction storm.  We've been here in the same location "at the east end of the Sellwood Bridge" for 30 years, and we plan to be here for at least another 30 years to come.  Other businesses run by our neighbors, families, and friends have the same dedication to the future, but local patronage and support has never been more important as change and growth squeeze us all.  Take time to treat yourself (or refer a friend) to Tom Dwyer or one of the hundreds of other small, independent, LOCAL businesses that makes Sellwood everything we love.  We're all here for you today, and with your support, we'll all be here for you tomorrow too!
(and read Tom's Letter to the Editor on this same issue in this month's Sellwood Bee!)

What are they building across the street?
Closely related to our "Comment of the Month" this month is the answer to the question "What are they building next door?"  Every client who comes in wants to know, and we're certainly glad to tell you too… the building has been torn down to make room for the Sellwood Bridgehead apartments.  Here's the developer, GreenLight Development, to describe the project and below that is a peek at the start of the construction process…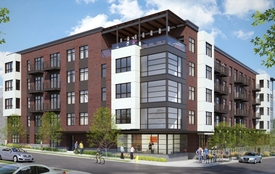 "Sellwood Bridgehead is a 119 unit multi-family housing project located in Portland's historic Sellwood neighborhood. This area is located on a bluff overlooking the Willamette River and offers scenic views of downtown Portland. While just four miles away from Downtown Portland, Sellwood offers an abundance of small-town charm, with walkable access to restaurants, grocery stores, and recreation located in the area's historic commercial district.
Sellwood is also home to well-regarded public and private schools and the site is just blocks away from 180-acres of parkland and wildlife refuge and is adjacent to the Springwater Corridor, a 40-mile pedestrian trail that spans from downtown Portland to Boring, Oregon. Project amenities include a fifth floor community room and roof deck overlooking the Willamette River as well as an exercise room and bike storage facility."
 Referral Reward Program- Our first Quarterly Award of 2017!
Our Referral Reward Program is our way of saying "thanks" for your generous referrals.  When a new client tells us they were referred by someone, we call the person they named and make a donation (varying from $10 to $50 depending on the new client's initial purchases) to any non-profit group they choose.  These donations aren't huge but they add up… we've donated a total of $18,433 since we started the program in 2014.  June was a particularly good month for giving with $988 in donations to these deserving groups…
The Pixie Project by Ilona E.     Adelante Mujeres by Callie M.
Oregon Food Bank by Diane L., Charles A.,      Meals on Wheels by Lavon M.
Natural Resources Defense Council by Max B.     Sierra Club by Jake C.
Portland Rescue Mission by Keith J.     Delete Blood Cancer by Megan L.
Greater Portland Bible Church by Mitch L.     Habitat for Humanity by Karrie R.
Oregon Public Broadcasting by Peter G.     Sister of the Road Café by Larry F.
Southern Poverty Law Center by Stan K.     Workers Justice Project NW by Hilarie H.
OCHIN- Healthcare Solutions by John H.     Basic Rights Oregon by Sierra L.
Dougy Center by Timothy W.     Shriners Hospital for Children by David D.
Planned Parenthood of Columbia/Willamette by Loren C., Seth W., Anne R., and Mike S.
We also put all these groups into competition for Quarterly and Yearly awards of $200 and $500 which are voted on by our clients.  That brings us to the big unveiling of our first Quarterly Award Winner of 2017, a group that's been certainly been earning their pay over the past six months…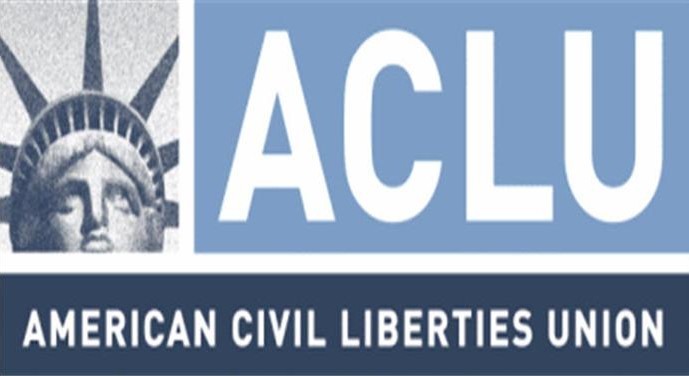 We offer our heartfelt congratulations to the American Civil Liberties Union, and our appreciation for the essential work they do on a daily basis.  Our check for $200 is on the way!  And you can read much more about the ACLU, their history, and their ongoing work in this month's Feature article on our Referral Reward winner!
Current Discount Offers

Summer's in full swing, and the rain that was depressing us all is now just a memory.  The dust in our parking lot, however, is a constant reality.  We can't wash all the vehicles we service, so we created Carwash Coupon Season from May through September to make up for it.
Get a coupon for a FREE WashMan car wash (with minimum purchase)
CarWash Coupon Season only goes through Sep 15, so act now to get the sparkly vehicle you'll love.  Sorry, but we only give coupons for services exceeding $125 and not for oil changes or other minor services.  So why don't we just wash your car here?  It's one of the most common questions we get, so click here and we'll let Tom himself tell you why…
(offer expires Sep 30, 2017)
Your reviews and referrals matter
We are constantly grateful for the supportive and loyal clients we have developed over the years.  Your comments and appreciation keep us on the right road to providing the superior automotive service you deserve.  Your reviews and referrals are not only the highest compliments we can receive, but they're the lifeblood of our new business.  If you like what you've found at Tom Dwyer Automotive Services, please tell a friend or take a minute to write a review on Yelp, Angieslist, Google, or the review site of your choice. Thank you!
Latest Automotive Recalls  
Automobiles are just like any other product; occasional flaws in manufacture or design can cause problems once they leave the factory.  When an issue is identified the manufacturers and government work hard to bring the vehicles back in for refit or repair, but not all recalls make the front pages.  The National Highway Traffic Safety Administration maintains a constantly updated list of recalls from every manufacturer.  The last month's recalls are below, but clicking the button at right will take you to the full list at the NHTSA website.