The Moreland Farmers Market is much, much more than you expect!
(Guest article by Lannie Kali)   Have you ever been to the Moreland Farmers Market? It happens every Wednesday from May through October at the corner of SE Bybee and 14th.  Even if you haven't stopped, you've probably seen the booths bulging with fresh and healthy food, smiled at the kids playing on the grass, heard the sound of music, or enjoyed the delicate smells wafting through the air.  If it looks like a party, that's because it really is… a party that joins neighbors in a weekly celebration of shopping, relaxing, and children's activities.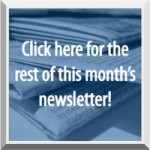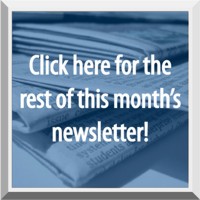 But it's not JUST a market; it's not even JUST a party.  It's much more than either, and here's why the Moreland Farmers Market is more than you could ever expect…
ALL Farmers Markets are radical
If you expect Farmers Markets to just be quirky fun then realize this… shopping at a farmers market is radical act.  Our country's dominant food system of mass-market, large-scale grocery stores is broken because it was never set up to feed our communities to begin with.  Large areas of our cities are "food deserts" where fresh food is unavailable; not because the food doesn't exist or can't be shipped in, but because it's not profitable enough for large grocery stores.  Even where grocery stores do open, people are deprived of nutritious, flavorful, healthy food in favor of food selected for its transportability, chemical compatibility, shelf appeal, or other factors that have nothing to do with nutrition. Reliance on a system designed for large-company participation has squeezed out the small farmers who can't, or won't, produce food to fit the system.
Our communities have become so dependent on these corporate grocery stores that few people can imagine an alternative is possible, but Farmers Markets are just that.  They're a locally-based, sustainable alternative to impersonal corporate distribution.  They're a way to feed our families healthy food while supporting small-scale farmers, sustainable agriculture, and the environment at the same time.
An apple shows just one of the differences between Grocery Stores and Farmers Markets.  If you hand a dollar for your delicious apple to a clerk at a typical Grocery Store, 50 cents goes to the store you're standing in, 30 cents goes to transportation and refrigeration, the grower (likely working on another continent) gets 20 cents.   If you're at a Farmers Market, you're giving your dollar to the same farmer who grew the apple, so the farmer gets the whole dollar.  Simple.  No corporate shareholders, shorter farm-to-market transport, no breakdown of nutritional value, less degradation to the environment.  That apple tastes sweeter from a Farmers Market for a lot of reasons!
But the Moreland Farmers Market is unique
This being Portland, a radical farmer's market by itself just isn't radical enough.  That's OK… the Moreland Farmers Market pushes the boundaries even further.  We have three programs happening behind the scenes designed to reinforce the strengths of the Market, improve its outreach to underserved neighbors, and help people understand the value of healthy food in their lives.
Senior Nutrition Program
This extremely popular program connects Seniors who may not be physically able to get to the Market with a selection of fresh Market food.  The Senior Nutrition doubled last year and will double again this year, but despite its success we're still waiting for other Farmers Markets to catch up…  after X years, the Moreland Farmers Market is STILL the only market in Oregon with a Senior Nutrition Program!
Power of Produce
On the younger end of the spectrum, the Power of Produce program reaches into neighborhood schools to put information on food and farming into the hands of kids.  Plus, the kids get a $2 token to spend on fruits and vegetables at the Market each week so they can put their new knowledge into tasty practice!  This is a powerful way to build good nutrition and conscious shopping habits for life.
Double-Up Food Bucks
Access to healthy food is a particular problem for low-income people, since much of the cheapest food is frequently the lowest quality.  Thanks to our generous donors, the Moreland Farmers Market offers a $10 match to everyone using SNAP funds at the Market.
These programs have been spectacular successes so far, and it's all due to the generosity of individual donors and business sponsors.  Of course, we're always looking for ways to expand our impact even more, so if you'd like to add your support to any or all of these outreach programs then Lannie Kali at the Moreland Farmers Market can give you all the details.  Any help you can give will go directly to the program goals, and various levels of business sponsorships are recognized by the Market in venues around the Sellwood/Westmoreland area.  It's a VERY effective way to introduce your business to your Sellwood neighbors!
Our Farmers are the backbone of our Market, but it takes a huge team to manage the upkeep and planning as well.  There's a large board of directors, countless volunteers, college interns, even a dedicated market manager.  It's a lot of people having a lot of fun, but we're not just here to throw a party every week.  We're kale-eating-grassroots-organizing-change-the-world-one-Wednesday-at-a-time food activists committing a radical act, an intentional weekly pop-up event that's subverting the dominant food system one apple at a time.  Bet you didn't expect THAT from the Moreland Farmers Market!  Come join us and 1300 other neighborhood radicals each week to see what else you're missing!
About the author-  Lannie Kali is a life-long activist, professional chef, and the current manager of two local farmers markets. She has been in the Portland food and farmers market scene for over a decade, and was one of the 10 Top Sustainable Food Leaders To Watch in 2010.  She lives in SE Portland with her 7 year old daughter and their rabbit, Marshmallow.