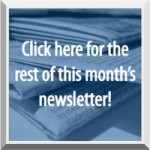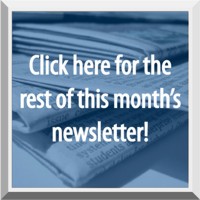 Just like it says, Popcorn Shorts is about the kind of things we think are really interesting, but don't really need a large article to explain them.  From the sublime to the ridiculous, check in here for crunchy bits of info you'll love to munch.  By the way, much (but not all) of our delicious Popcorn comes from articles we've posted on our Facebook page.  If you're on Facebook, please stop by and "Like" us and we'll keep a fairly-constant-but-not-frequent-enough-to-be-annoying stream of these coming to your virtual door!
Really, REALLY tiny cars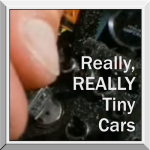 One of our Technicians, James Magmer, is a fanatic model builder.  He builds hyperdetailed model cars from a combination of plastic kit parts and parts he builds himself.  He's an artist, but gave us links to two model builders that amaze even him.  The first is Gerald Wingrove, an Englishman who scratch-builds photorealistic models from metal.  The second is Pierre Scerri, who spent 15 years building a fully functional Ferrari 312-PB.  In this case, fully functional means he machined the entire engine and mechanical systems, so the car actually cranks, runs, and drives.  You really just have to see these models to believe them!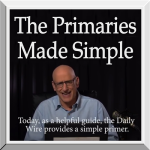 This is one of the most unusual political seasons most of us will see in our lifetime.  The veil has been pulled back, and Americans are slowly realizing that the two-party Primary system does not now, nor has it ever, depended on what people think.  It's a Party function first, last, and only, but that doesn't make it any clearer.  If you're still scratching your head about how things work then you'll want to watch this clip from another of our Technicians, Chad Daley.  It sums up the entire Primary process for both Democrats and Republicans in the simplest possible way.  Sorry, Chad, but even if it's as simple as possible it may still not be clear.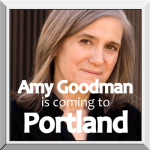 Amy Goodman is one of the premier investigative and analytical reporters in any medium.  Her long-running show "Democracy NOW" (which, by the way, we're underwriters of on KBOO) is a multi-award winning platform that routinely asks the big people the deep questions, but also looks to the little people for the rest of the story as well.  Now, you have a chance to see Amy Goodman live in Portland as she tours in celebration of 20 years of Democracy NOW!  She'll be at the Alladdin Theater on Sunday May 8th, starting at 645p.  There are a very few tickets still left, so get yours before they go!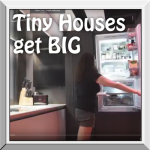 One Continuing our sometime-look at Tiny Houses, we bring you a Tiny House that's really grown up.  If your vision of a Tiny House is an cramped and uncomfortable shack then get a load of this one…  it's a compact apartment in Hong Kong, just 309 square feet, but it has a full kitchen, guest bedroom, home theater, and much more.  Take a tour and you'll find small living may be for you!