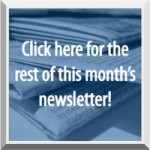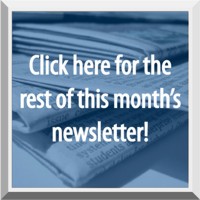 Just like it says, Popcorn Shorts is about the kind of things we think are really interesting, but don't really need a large article to explain them.  From the sublime to the ridiculous, check in here for crunchy bits of info you'll love to munch.  By the way, much (but not all) of our delicious Popcorn comes from articles we've posted on our Facebook page.  If you're on Facebook, please stop by and "Like" us and we'll keep a fairly-constant-but-not-frequent-enough-to-be-annoying stream of these coming to your virtual door!
Even people who once lived without Smartphones barely remember what it was like.  They've changed the way we interact with our environment so deeply that we don't see the effect any more than a fish sees water.  Virtual reality (VR) is almost here and is about to do exactly the same thing.  One flavor of VR is "enhanced reality" (ER), where graphics are displayed on glasses and superimposed over the world around you.  It's a novelty now, but what will happen when ER is integrated into our world as thoroughly as smartphones?  "Hyper-Reality", a beautiful, clever, and deeply insightful video from Keiichi Matsuda, takes you into the world of ER.  Tour the future now… you'll be living there soon.
In a "win" for the reality-based community, Portland Public Schools unanimously resolved that the district would abandon textbooks or materials that cast doubt on whether climate change is occurring and that human activity is responsible.  "Climate education is not a niche or a specialization, it is the minimum requirement for my generation to be successful in our changing world." said Lincoln High student Gaby Lemieux.  Of course, you probably aren't surprised that there's a backlash.  Read additional articles here, here, or here, or better yet, check out the comments on the PPS Facebook page (May 22 post).
Last month we brought you a video from Andrew Klavan in which he attempted to explain the intricacies of the election process.  He might have left some gray areas, so in our continuing effort to spread civics literacy we'll let John Oliver take a crack at it this month.  John takes on a painfully complex subject with his inimitable wit and flair, questioning how well (or poorly) the system serves the cause of democracy.  As usual, you'll laugh your way through the whole segment, but also as usual, you'll come away with knowledge you didn't realize you were getting.  Enjoy!
It's said that we know more about the surface of the Moon than about the bottom of the sea, but a mission going on right now is working to change that.  A researcher team from the National Oceanic and Atmospheric Administration (NOAA) has begun a 3-month investigation of the Marianas Trench, the deepest part of the ocean.  The first of three deep-sea probes went down in April with the last to go in July, and already they are bringing back amazing discoveries including new species of corals, sea cucumbers, anemones, sponges, squid, jellyfish, and more.  Click here for some amazing pictures and video but keep an eye out… there's much more to come.