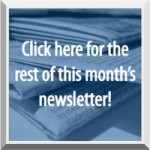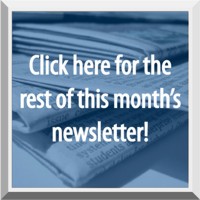 Just like it says, Popcorn Shorts is about the kind of things we think are really interesting, but don't really need a large article to explain them.  From the sublime to the ridiculous, check in here for crunchy bits of info you'll love to munch.  Much (but not all) of our delicious Popcorn comes from articles we've posted on our Facebook page.  If you're on Facebook, please stop by and "Like" us and we'll keep a fairly-constant-but-not-frequent-enough-to-be-annoying stream of these coming to your virtual door!
A new standard to judge politicians has arisen in the past several years… which one would you want to have a beer with?  It's supposed to get to the humanity and authenticity of the candidate, and it does probably make us think about these idealized people in a slightly more human way.  But let's say you've had that beer with your candidate; maybe even a few too many beers with a few too many candidates.  In today's political climate it's all too likely a fight would break out in your imaginary bar, so when the fists and bottles start flying which candidate would you want at your side?  Read this list of Candidates Ranked By Their Usefulness In A Bar Fight and be surprised by some, but not all, of the results.
The Man tells us the TPP would not threaten our law and justice system, but this story gets in the way of the propaganda… TransCanada, the Canadian company behind the cancelled Keystone XL pipeline, has filed a claim arguing that under NAFTA it is entitled to $15 billion in compensatory damages because of the cancellation.  The claim will be decided by a private NAFTA arbitration panel, not the American legal system.  Every decision, EVERY LAW, affects the ability of SOME entity to make money, so it's hard to see how an award to them would signal the end of any ability to make law without gigantic payouts to anyone who can hire a lawyer.  But we'll see.
The Flint Water Crisis seems impossible yet it's true, and in reading about it we ran across two Flint stories that seem plausible but are false.  (Residents are NOT having their children taken by the state for lack of running water (http://www.snopes.com/flint-water-crisis-cps/), and residents are NOT legally forbidden from selling their homes due to existing lead problems (http://www.snopes.com/illegal-sell-homes-flint/)).  In a situation as serious as Flint's there's an obvious danger in rumor being repeated as truth so we posted a link on How To Spot Fake News.  We think the popularity of this post among our Facebook Followers is a true compliment to their respect for REAL information.
The average New Car price is right around $30K, making cars the second-most-expensive item most people buy in their lifetimes (after their homes).  Our clients frequently ask us for advice on which cars to buy (or avoid), and while we're always happy to help there are other recommendations out there as well.  Forbes magazine recently released their list of 15 cars to avoid, based on rankings for initial quality, long-term reliability, scores for performance and design, and rankings for resale value. Get their list here, then go on to see their lists for Best SUV's, Best Cars To Own, 10 Best Cars, and more.  Just make sure you come back to discuss everything you've learned with us!