John Oliver schools us all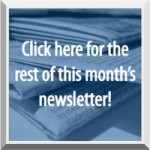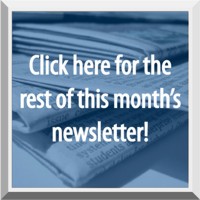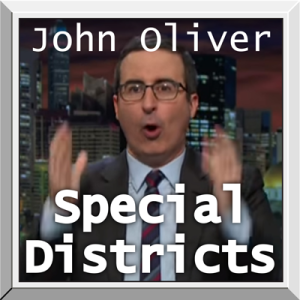 We love John Oliver.  He covers the marquee issues, sure, but he also spends time on smaller issues that don't often see the spotlight.  Take his recent rant about Special Districts… the most powerful governments you've never heard of.  Special Districts are quasi-governmental agencies usually created for a specific purpose like fire, water, or insect control.  They may be small, but there are lots of them- about 40,000 Special Districts cover the US, and in 2015 alone they took in $100 billion in taxes!   Special Districts wield a lot of power, but they also usually operate with minimal oversight and so are ripe for abuse.  Sit back, laugh, and learn as John Oliver schools us all on Special Districts, but then cringe as you remember… this lesson on American Civics is brought to us all by a Brit!
"Special Districts" sounds like it could be a bad day in Civics class, but Oliver brilliantly explains all the fine details in a way that will leave you both laughing and thinking. When you're done with John, you can dig even deeper with these Special District links…
The Basics of Special Districts
Population of Interest- Special Districts
US Census website, United States Census Bureau, 2012 analysis
MRSC Website, Municipal Research and Services Center (MRSC)
Cash-strapped governments turn to special districts
Melissa Maynard, USA Today, Oct 2013
An Overview of Special Purpose Taxing Districts (PDF)
Froelich and Gallo, National Association of Home Builders, Sep 2014
Get to know Stingray Services
Questions Arise Over Billion-Dollar MUD Bond In Montgomery County
Kaitlin McCulley on ABC-13 News, Oct 2015
Developer Uses "Rent A Voter" Service To Approve Bond Elections
Adrian Heath on County Citizen, Oct 2015
Help Wanted: Voter For Single-Vote Election
Herman on Statesman.com, Feb 2012
Special Districts Across the States
What's So Special About Special Districts? A Citizen's Guide to Special Districts in California
California State Senate Report (4th Edition), Oct 2010
Reasons Why Special Districts Are Created
DEO Website, Florida Department of Economic Opportunity
California Senate Local Government Committee, Aug 2009
How 'special districts' spread across Texas with limited oversight and accountability — but with plenty of power to tax
Jennifer Peebles on Texas Watchdog.org, Feb 2011
Special districts — with power to tax — grow like weeds in Texas
Deena Winter on Watchdog.org, Dec 2015
Why California Dissolved Its RDAs,
Shirley Svorny in Regulation Magazine, CATO Institute, Summer, 2014
Special Districts Association of Oregon
SDAO Website, Special Districts Association of Oregon (SDAO)
Governor Scott Launches Probe to Examine Special Taxing Districts
Rick Scott Website, Jan 2012
Florida's Special District Review
Organization Website
The Misuse And Abuse Of Special Assessments In Michigan (PDF)
Citizens Research Council of Michigan, 1983
Special Districts aren't new…
The Problem of Special Districts in American Government
Report, US Advisory Commission on Intergovernmental Relations, May 1964
The Special Problems of Special Districts : Services: Consolidation of small agencies won't solve them. A better-informed public might.
James Colangelo in the LA Times, Jul 1993
A Skeptical New Look at Special Tax Districts
John Rather in the New York Times, Mar 2008