Among the many problems facing our country, the rash of tragic police shootings may be one of the most serious and confusing. The story is hauntingly familiar… a person is pulled over for a small infraction like a burned-out tail light, which quickly escalates to arrest, tasing, or death. There's no quick or obvious solution to the problem and the response for many is to watch from the sidelines in impotent horror.  But a Portland based non-profit is stepping up to try to reduce the number of these incidents.  CNBSeen has the mission of changing burned-out vehicle lights for free in neighborhoods with a high number of police stops.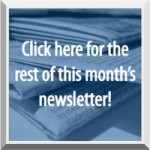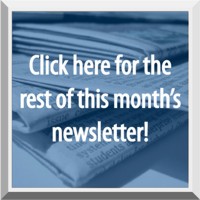 We are proud to be sponsors of CNBSeen as it begins conducting its first events so we thought we'd introduce you to Don, tell you a little more about CNBSeen, and maybe even give you a way to get involved yourself.
For some people a burned-out taillight is a minor maintenance issue but for others, it's the first step toward a potentially deadly confrontation. When Philando Castile was shot in a Minnesota traffic stop, he was just the latest in a long line of people who died in police related shooting associated with a minor traffic stop.  Don Merrill who had a long history in news and media including years with Armed Forces Radio and Television and as a public relations specialist for the Federal Government, wanted to see if there was something, anything that could be done to reduce these deaths.  In 2012, he began volunteering with Portland's legendary community radio station, KBOO.  Already a news junkie, his news reporter and feature producer work exposed him to even more stories of police abuse and corruption than the typical corporate radio newscaster might ever know about.  And after each shooting, political inertia keeps the dialogue stationary while more impromptu-street corners shrines covered with rotting flowers and stuffed animals dot the landscape.
Since so many of these shootings seemed to begin with a traffic stop of a person of color for a minor violation, Don made a simple plan… go into neighborhoods where the highest number of police stops occur and replace their burned out tail lights for free. An idea is one thing, but simple or not, making it real is something more. Don began by reaching out to potential partners and a friend told him Tom Dwyer Automotive was a good place to start. Since police and judicial abuse have been so important to Tom for so long, we were eager to lend our support.
The next step was beginning to contact churches or other neighborhood organizations to find a place to hold the first bulb-changing, and that's where CNBSeen is now. They've had a good response so far and two churches in the Irvington area have expressed interest in hosting an event. The vision is this… assuming it's held at a church parking lot, CNBSeen would make an announcement at services the week before the planned event. For the actual day-of they would show up with a supply of the most commonly used bulbs and replace burned out bulbs free for all comers. If a vehicle needed a bulb that CNBSeen didn't have, the owner would be issued a card for the cost of the bulb that could be given to any participating auto shop or auto parts store.
Don's idea of a non-profit group to change vehicle bulbs is new, but Unity Autoworks owner Brandon Jefferson started offering free replacement bulbs from his Minnesota shop in July.  This was Mr. Jefferson's response to the death of Philandro Castille.  When he and Don talked together about their respective solutions, Brandon's thoughts closely mirrored Don's own feelings about the project: "We can't fix everything, but this is one less reason for people to get pulled over."
You can hear Brandon's ambivalence, and he's actually out there changing bulbs! It's a feeling that has become familiar to Don as he introduces the idea of CNBSeen to a wider audience. "When I tell people about it I get two reactions… the first is 'Wow, what a great idea!' The second is 'But that won't really fix the problem, will it?'" And of course, it won't. We'll never know if Don's program saves even one life by preventing one unnecessary traffic stop, but we do know it will keep attention on the problem and help keep the conversation going toward a solution. Besides, as Don said, "Anything we can do other than sit on our couch and bitch is better than nothing!" and this will get a lot of people off their couches.
If you'd like to learn more about CNBSeen, we have a few things to direct you to.  You can hear Don Merrill explain the details of CNBSeen and the motivations behind it in a podcast from Hatch Innovation "Changing Taillights to Avert Tragedies". You can also see Don (and a representative from Tom Dwyer Automotive) in a recent panel discussion organized by The Remedy Club. Finally, if you follow Twitter then you can follow Don at @CNBSeenNow.   CNBSeen has a simple website, but that's not quite ready for prime time yet.  In the meantime, work continues on the nuts-and-bolts of a bank account, registering with the State of Oregon, registering with the Oregon Department of Justice, meeting with the Nonprofit Association of Oregon, and soon, submitting an (expensive) application to the IRS for 501(c)3 non profit status.
Set against the tragedy of all too frequent and questionable shootings and death, CNBSeen is easy to dismiss because we know from the outset that it can't solve the problem it was created to solve. But it exists because another problem, the problem of apathy is being challenged by at least one person. By taking a stand he's spreading that solution, and that's a success for CNBSeen no matter what the future brings. We are pleased, privileged, and proud to announce we're helping Don Merrill to light a small candle rather than curse the darkness.