And we need YOUR vote to pick our yearly award!
Your Referrals mean the world to us!  Lots of businesses say "thanks" to their customers for referrals, and we do too.  For a long time we sent certificates for our Minor Interval Service as thanks, but Tom wanted to make sure our potential clients could be sure there was no ulterior motive to the referral.  His solution was our Referral Reward Program, in which we make a donation to the non-profit group of your choice for each new client you send us.  Each group you select is entered for Quarterly and Yearly awards as well; in fact we're announcing 2015's fourth Quarterly award this month.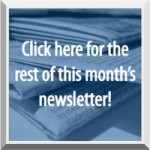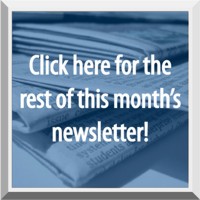 We're going to wait a month before we announce our Yearly award though, for a very good reason… we're asking for your help to choose!
2015, the second year of our Referral Reward Program, is coming to a close with another bang.  The program itself is pretty simple:  every time a new client says you referred them, we call you to ask which non-profit group you support and we make a donation to them in your name.  The group can be any one you care about, whether it's environmental, political, social, educational, or something we haven't even thought of.  We recognize these groups in our monthly newsletter, but there's more.  Every quarter we pick one group for an additional $200 award, and at the end of the year we pick one of the year's groups for a $500 award.
The program's been very popular with our clients, and the groups nominated certainly like it as well!  Since the program started in 2014, including quarterly and yearly awards, we have donated over $10,300 to 162 different groups.  $4,713 of that came this year alone in donations to 78 individual groups.  This month we'll tell you our January awardees and announce our 2015 fourth quarter winner, but before we do that let's pause to determine our 2015 Yearly Award…
Pick any ONE group from the list below and send an email to Charles Letherwood, our North American Director of Referral Award Contests, at Charles@tomdwyer.com.  Please include "Yearly Award" in your subject line so we're sure to catch it.  Please vote only once, and the deadline for voting is March 11, 2016.  Thanks for your help!
ACLU of Oregon          Ducks Unlimited           Raphael House          Child Aid         XRAY.FM
Oregon Environmental Council           Neighborhood Partnerships           backline
Union Gospel Mission          LifeWorksNW          Oregon Food Bank
Friends of Tryon Creek          Operation Nightwatch          Willamette RiverKeeper
Oregon Humane Society          TREE Fund          Workers World Party
Working Families Party          Juvenile Diabetes Research Fdn          Adventist Hospice
Blue Sky Gallery          Downtown Church          Feed the Hungry Global
Jesuit High School          JOIN PDX          p:ear          Artichoke Music
Children's Cancer Association          Dress for Success          Gifford Pinchot Task Force
Guide Dogs for the Blind          Red Cross          Restore Oregon
Share Vancouver          Union Gospel Mission          TVW (Tualitin Valley Workshop)
Cleveland High School          Amnesty International           Portland Waldorf School
American Civil Liberties Union          Natural Resources Defense Council
Bernie Sanders 2016          Doernbecher Foundation           Randall Children's Hospital
St. Andrew Nativity School           Bicycle Transportation Alliance           SOLV
Community Music Center           It Gets Better Project           Portland Animal Welfare Team
Catholic Charities          Growing Gardens           KMHD Radio           Raphael House
Oregon League Conservation Voters           American Red Cross
Families and Communities Together           American Heart Association
Center for Appropriate Transport           Polycystic Kidney Disease Fndn
Randall Children's Hospital           KBOO Radio           Mercy Corps
The Breast Cancer Society           Make a Wish           Red Cross
Northwest Pilot Project           Oregon Cultural Trust           Medical Teams International
Protect Our Winters           Planned Parenthood           Q Center           Bark
KBOO Radio           Friends of Trees           Little Sisters of the Poor           Zenger Farm
Fences for Fido           Aris Bishop Scholarship Fund           Lewis Elementary PTA
Native American Youth Association          Peninsula Children Learning Center
Pongo Fund Pet Food Bank          Wounded Warrior Project
2015 Monthly Awards
We closed out the 2015 Referral Reward year with donations to eight different organizations this month…
Ducks Unlimited by Donna N.          Raphael House by Susan M.
Child Aid by Cody L.          XRAY.FM by Manual G.          ACLU of Oregon by Ranier G.
Oregon Environmental Council by Megan L.          Bark by Lael E.        p:ear by Gradine S.
…but of course that's just the tip of the iceberg of everyone we gave to this year.  The list of all the groups who have received monthly donations in the program in 2015 is above; it's the list of Yearly Award Nominees with links to each of them.  Now, let's let you in on all our quarterly winners for
Quarterly Winners-
(Each group received a $200 additional donation)
First Quarter- Medical Teams International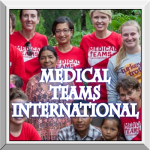 Currently based in Tigard, OR, Medical Teams International was founded in 1979 by Ron Post, an Oregon businessman with no medical background.  Inspired by refugees fleeing the Khmer Rough into Thailand, Ron put together 2 dozen medical volunteers to bring supplies and medical care.  Less than a month later, he and his volunteers were doing the same in Cambodia's killing fields, and they've never looked back.  Today MTI is active in over 30 countries including the US, and has programs in disaster response, mobile dentistry, community health, emergency medical services, medical supply distribution, and medical services and training.  And we bet they can still use YOUR help! Please contact MTI at 14150 SW Milton Court, Tigard, OR, 97224, call them at 503-624-1000 or 800-959-4325, or go by their website at www.MedicalTeams.org.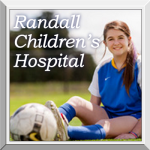 Second Quarter- Randall Children's Hospital
Every aspect of Randall Children's Hospital has been carefully created to promote maximum care, healing and comfort for our young patients and their families.  Serving children from its new state-of-the-art home since 2012, Randall Children's Hospital offers the most modern approach to children's health care— blending the finest in medical services with family-friendly spaces and patient care procedures designed to reduce stress on patients and their families. With specialists in virtually every field of children's medicine – heart, cancer, neurology, orthopedics, neonatal and pediatric intensive care, rehabilitation and more–  Randall Children's Hospital is a regional leader in the care of babies, children and teens.
Third Quarter- p:ear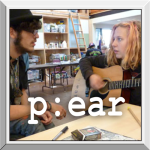 p:ear builds positive relationships with homeless and transitional youth through education, art and recreation to affirm personal worth and create more meaningful and healthier lives. Each year our programs serve almost 900 homeless and transitional young people ages 15 to 24.  To truly exit homelessness, kids must develop the internal strength, skills and foresight to make healthy choices. p:ear provides a safe, non-judgmental environment in which youth are trusted to outgrow unproductive and harmful behaviors. We offer individualized mentoring and education programs in a safe, reliable setting designed to foster trust, build self-esteem and to teach homeless and transitional kids – who all too often are regarded by society as disposable, "hopeless cases" – that they are valuable individuals with a future who have something vital to contribute to this community.
Our fourth Quarterly award for 2015 (and another check for $200) goes to…
(from the Zenger Farm website)  Zenger Farm is a working urban farm that models, promotes and educates about sustainable food systems, environmental stewardship, community development and access to good food for all.  Zenger Farm's experiential and science-based programs teach youth and adults the importance of food, farming, wetland conservation and environmental stewardship. Participants learn that healthy food comes from healthy soil, which can be anywhere, even in the city. Zenger Farm provides opportunities for community members to get their hands dirty and learn where their food comes from.
With busy Foster Road whizzing by just outside the Zenger Farm gate, first-time visitors may be surprised to find a working farm right here in the city.  Zenger Farm grows four acres of mixed vegetables and fruits, raises laying hens year-round and turkeys seasonally. They raise bees for the production of honey and the pollination of annual and perennial food crops, and keep a large population of Red Wiggler worms to compost farm waste.
Zenger Farm uses sustainable farm practices to grow safe and healthy food today, and protect their urban parcel of farmland and the downhill wetland for generations to come. They do not use chemical fertilizers or pesticides, but instead, provide habitat for a diverse population of beneficial insects, and rotate a flock of laying hens throughout the farm fields to control weeds and provide nutrients for the soil.
While the average bite of food travels 1500 miles to get from farm to fork, produce grown at Zenger Farm stays right here in Portland, Oregon.  You can find Zenger Farm veggies at local restaurants and farmers markets, or enjoy a share of the farm's harvest weekly from June-November.

Referral Reward Program details
Now that we've told you about the success of the Referral Reward Program so far, we hope you'll want to take part.  The Program really is as straightforward as it sounds, but in anything like this there's always some fine print.  Here's all the details, and we hope you'll use them to donate to your favorite charity soon!
For every new client who tells us they came in because of your recommendation, we'll donate 20% (up to $50) of the qualifying purchases from their first invoice to the non-profit group of your choice.  This offer only applies to new, first-time clients who come to us through your referral.
The person you refer must have a 15-year-old-or-newer vehicle of a type we service.  Sorry, but our 1998-and-newer policy still has to apply, and we can't help with their Lamborghinis or 18-wheel trucks.  (We should remind you that the "15-year-old-or-newer" restriction applies ONLY to NEW clients.  If we've been servicing YOUR older vehicles, we'll gladly continue to do so!)
Once someone mentions your referral, we'll contact you for information on the organization you'd like us to donate to.  You can choose any environmental, political, social, community, or other non-profit group you support, but we do reserve the right to refuse to donate to them if we find them inappropriate for some reason.  In the unlikely situation that we refuse your group, we will either ask you to choose another group or we will issue you a personal coupon for 20% off labor costs on your next visit.
You can refer a friend, family member, co-worker, or any random person on the street that you think needs superior automotive care, but the person must mention you by name as a referral source to qualify.  We ask every new client how they heard about us, but if they don't tell us YOU referred them then we can't make the donation YOU want.
We'll be thankful for anyone you send us, but spending for oil changes, tires, and batteries won't count toward their qualifying purchases.
Each quarter we'll highlight a group in our newsletter and make an additional donation of up to $200.00 to their cause.  At the end of the year we'll highlight another group in our newsletter and make an additional donation of up to $500.00 to their cause.