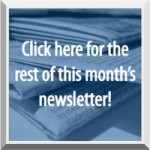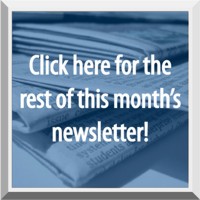 Just like it says, Popcorn Shorts is about the kind of things we think are really interesting, but don't really need a large article to explain them.  From the sublime to the ridiculous, check in here for crunchy bits of info you'll love to munch.  By the way, much (but not all) of our delicious Popcorn comes from articles we've posted on our Facebook page.  If you're on Facebook, please stop by and "Like" us and we'll keep a fairly-constant-but-not-frequent-enough-to-be-annoying stream of these coming to your virtual door!
Beautiful as it is, August is a solemn month as well.  We'd like to tell you about the Remembering Hiroshima/Nagazaki event being held in Portland on Tuesday, August 9, at 6p at the Japanese American Historical Plaza in Waterfront Park. Oregon Physicians for Social Responsibility and their partner organizations organize this event every year in remembrance of the atomic bombings that ended World War II.  Even at this late date plans are still in progress, but one of the featured speakers will be Hideko Tamura Snider, a Hibakusha, or survivor of the atomic bombing.
One of our more popular Facebook posts this month was a video about an incredible natural feature, and it's right here in Oregon.  Well, actually just off our coast.  It's Thor's Well, and it's off Yachats just west of Eugene.  In high tides or storms the surf washes over the edge of a circular hole, then drains out like God's Toilet being flushed.  God's Bathroom is dangerous, though, so be careful… sharp rocks, sneaker waves, sea urchins, and other coastal threats can't be ignored.  Thor's well is in Cape Perpetua among other natural attractions like the Devil's Churn and the Spouting Horn, and all within an easy day trip from Portland.
Usually when we're writing about Oregon it's with a strong sense of pride, but not this time.  We sit cocooned in our progressive bubble, but there's a dark history behind us that still influences us today.  This article from The Atlantic takes us from 1844, when the territory of Oregon both banned slavery and required that black people leave the territory, through the Vanport flood, and into the growth and gentrification of the North Portland neighborhoods today.  It's a painful but eye-opening read, and will give you a new perspective on what's happening today and what's going to happen tomorrow… unless we choose otherwise.
Our BERNIEWATCH reporters have been feeling disillusioned and disappointed lately for some reason, but there's hope on the horizon.  Bernie himself has repeatedly said that his candidacy was never about him and his grace and dignity during the Convention backed that up.  The changes he brought about in the Democratic Party should be success enough already, but he's wisely creating a new think-tank to make sure these values and priorities grow into a future without him.  The Sanders Institute will recruit and support Progressives in down-ballot races, and advocate for issues important to American citizens. Stay tuned, everyone… the Bern isn't out yet!