What to expect from our electronic communications
Everyone loves the InterTubes, but for every movie or blog you actually want to know about your inbox is flooded with a hundred messages about celebrity diets or Nigerian pyramid schemes.  Every company, candidate, and cause on the planet wants your email, and when you visit us for the first time we'll ask for it too.   Should you give it to any company?  In our opinion two things matter to that decision… how will the company protect your information, and what will they send you if they have it?  You can feel safe sharing your sensitive cyber-identity with us because the foundation of our electronic information policy is respect- respect for you and the trust you've placed in us…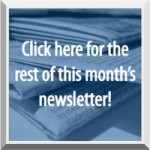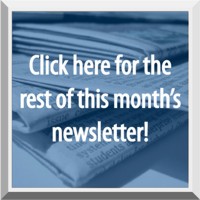 It may not seem like it, but it wasn't all that long ago that email was a novelty, even a luxury.  Now email is a critical means of communication for most people.  It's almost as big a commitment to give your email address as it is to give your home phone number, so you definitely don't want to give it to someone who will abuse it.   How do we handle your email or sensitive electronic information?
We recognize that having your email and electronic information is a privilege and responsibility so we treat it that way.  Your cyber-security is paramount… to protect your personal and vehicle information we constantly upgrade our computer hardware and software systems as well as our security and records policies to ensure your data is safe from outside hacking or internal crashes.  You gave us your email address in confidence so we protect that just as vigorously.  We will NEVER give, sell, or otherwise transfer your email address or other electronic information to ANYONE for ANY REASON, unless you explicitly authorize us to do so for necessary vehicle service. 
Respect doesn't just mean protection, it also means not wasting your time.  Although we take communication with our clients very seriously we won't clog your inbox with useless drivel.  We send an email to our full client list about once every two weeks to stay in touch with special offers, shop news, automotive news, and features.  Beyond that, we send very rare bulletins on critical auto issues like auto recalls, free tickets or prizes, or event announcements.  The best way to see what to expect from the future is to look at what we've done in the past.  As an example, in the two-year period covering 2008 to 2010, here's everything we sent:
Our electronic newsletter each month
One invitation to a client party we threw, and three offers for free tickets to events we sponsored.
A safety warning about tire pressure when we started seeing a summer epidemic of over-inflated tires.
A survey on how we could help our clients during the Sellwood Bridge reconstruction.
Eight special offers to members of our Carbon Neutral Program.
We may send a little more or less in years to come, but if so we promise to act with the same restraint.  You can rest assured we won't spam you!
We try to make it as easy as possible to stop receiving communication from us if you ever decide that you want to.  Every email we send to our full client list has an "opt-out" box at the bottom, and checking that box will take you off our bulk email list.  This won't interfere with direct emails so we'll still be able to communicate with you individually if your vehicle is being serviced, but you'll be off our general list and shouldn't be bothered again.
Electronic communication is critical to function in today's world, but it's all too easily abused.  We want you to know that we realize the trust you're placing in us when you give us your information, so we'll treat it with the respect you deserve.