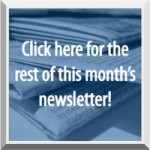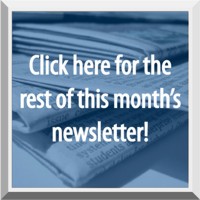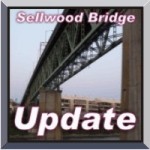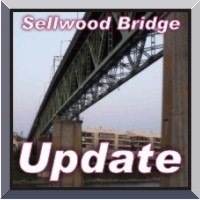 For years now, we've been giving you monthly updates on the renovation of the Sellwood Bridge.  Maybe this is a good time to admit it… these updates haven't always been riveting.  We always try to find something interesting to say about it, but the project has been running as smoothly and quietly as a successful project does.  But this month we can FINALLY give you the Update that matters most.  The County has announced the new Sellwood Bridge will (tentatively) open on…
>>>>>  February 27, 2016  <<<<<
That's right!  Back off, Tillicum Crossing… in just a little over two months, you'll be able to walk, bike, or drive across the Sellwood Bridge, the new newest bridge in Portland!  And you'd better believe, we'll be helping to celebrate this milestone!
The opening date is still tentative because two months is a long time in construction, and a lot could still happen.  But right now, the plan is to have limited traffic and a big opening bash on Saturday, February 27, with full opening on Monday, February 29 (Leap Day).  Since the date is tentative the party plans are as well, but the SWBA (the Sellwood/Moreland business group) started making plans Thursday at their monthly meeting.
Here's a caution… while the bridge will be opening on the 27th, that doesn't mean construction is over.  There's still a lot of work to do, most importantly with the road work on the West side and the eventual removal of the old bridge.  However, things have been moving reasonably smoothly so far and it should only get better with the move to the new traffic lanes.  Construction will continue throughout next year, with the final bit finished in November 2016.
Sellwood Bridge gets decked for the Holidays, David Ashton in The Bee, Dec 2015
Sellwood Bridge Deck Pour Marks Last Major Step, Tim Newcomb on ENRNorthwest, Dec 2015
Sellwood Bridge opening celebration and bike party set for February 27th, Jonathan Maus on BikePortland.org, Dec 2015
As always, Multnomah County maintains the definitive website on everything related to the Sellwood Bridge Replacement project, www.sellwoodbridge.org.  Construction and closure alerts, archived information, and other resources are all available 24/7 for your convenience.  If you're looking for something that's not on the website, you can contact Mike Pullen (mike.j.pullen@multco.us, 503-209-4111) or visit www.sellwoodbridge.org.