Please Note:  The closure mentioned in this article is for FEBRUARY 2014.  The bridge is (most likely) open and functioning right now.
The Sellwood Bridge Project is huge, no doubt about it.  We've been lucky to have a front-row seat for it, and the most amazing thing we've seen is that they've been able to build the new bridge while the OLD ONE REMAINS OPEN!  With that in mind, it shouldn't be too surprising that there would be an occasional closure, and we're coming up on only the second full bridge closure next week.  Here's all the nitty-gritty from the county's website for the project, www.SellwoodBridge.org…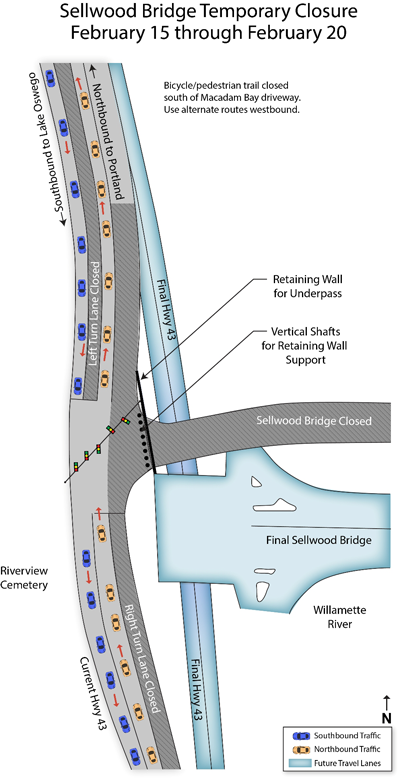 February bridge closure:  The Sellwood Bridge will close at 12:01 a.m on Saturday, February 15 and reopen by 5 a.m. on Thursday, February 20 to allow work on a retaining wall for the new interchange at the west end of the bridge.  (We adjusted the start date by one minute to avoid confusion about the date.) The closure will affect all traffic modes, including bicyclists and pedestrians.  Hwy. 43 will remain open.  The contractor will work around the clock during the closure.  The noise level will be similar to the west side night work last month.
Hwy. 43 weekday lane closures:  The outside southbound lane of Hwy. 43 is closed weekdays (except from 4 p.m. to 7 p.m.) between SW Taylors Ferry Road and the project limits south of the bridge while the contractor works on retaining walls. A northbound lane is also closed weekdays from 9 a.m. to 4 p.m. north of the bridge due to work on the retaining walls. The City of Portland has adjusted the traffic signal at the west end of the bridge to improve traffic flow.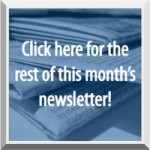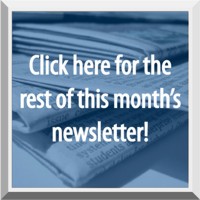 The only weekdays that will be affected are Monday, Tuesday, and Wednesday, February 17-19.  Most people will end up using the Ross Island bridge as an alternative.  You should have no problem If you're planning to visit our shop during this period, but we know there may be some added inconvenience.  To offset any annoyance you may encounter, we're doing our part…
If you schedule your vehicle for work during the week of Feb 16-22 we'll take 20% OFF YOUR LABOR CHARGES (up to $200)!
This doesn't apply to oil changes or other services under $100, but if you have a big repair like a timing belt, heater core, or brake job that you've been putting off then this may be the ideal time to do it.  YOU MUST MENTION YOU WANT THIS DISCOUNT WHEN YOU SCHEDULE SERVICE, and THIS OFFER CANNOT BE COMBINED WITH OTHER DISCOUNTS, but that's easy.  Come on in next week and save some money!
So what's the closure for?  The pictures on the next page from Multnomah County will give you an idea…