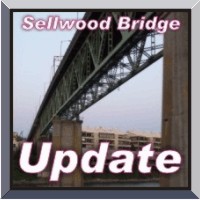 For the fans of our Sellwood Bridge Update, there's just not too much to tell you.  The bridge is still safe, open, and traffic is flowing freely.  There are occasional brief delays from the flaggers, but if you're relaxed in our Free Courtesy Shuttle, being softly wafted from our shop to your business day by our most popular shuttle driver ever, Doug, then even those don't matter.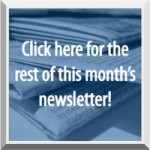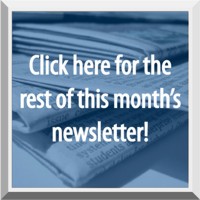 About the only new thing was some brief excitement in our parking lot.  A new group of tall cranes are coming in to work on the East Side of the bridge, and the power line over the railroad track presents some problems for them.  PGE came in to install some poles, and the power will be routed from the railroad track, between our parking lot and the Bridge Trailers, down 6th and across Tacoma, and then back to the railroad track.  It didn't cause much disruption, but it was cool seeing them put in poles that tall.  Here's the pictures…
Multnomah County maintains the definitive website on everything related to the Sellwood Bridge Replacement project, www.sellwoodbridge.org.  Construction and closure alerts, archived information, and other resources are all available 24/7 for your convenience.  If you're looking for something that's not on the website, you can contact Mike Pullen (mike.j.pullen@multco.us, 503-209-4111) or visit www.sellwoodbridge.org.