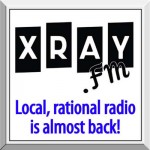 It's been over a year since Portland lost KPOJ.  For 444 days we've limped along without Carl, Thom, Ed, Randi, and the rest. But the clouds are beginning to break, and there's a ray of sunshine coming through.  XRAY-FM, broadcasting at 91.1 FM, is finishing up their Kickstarter campaign today and they're doing it in style.  The program was planned at $40,000 to get the station on the air, but yesterday they were over $83,000 and trending toward $90,000. They'll be bringing back Carl Wolfson and Thom Hartmann, Jefferson Smith will have a new show, Adam Klugman will be back, and they have a chorus of new voices as well.  And one more big thing… rumor is that you'll be hearing from Tom Dwyer once again!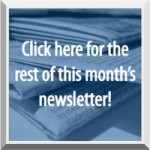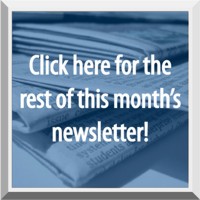 XRAY is one of the stations created when the Local Community Radio Act authorized the FCC to create low power FM stations in 2011.  Licenses for these stations were granted to non-profit and community groups rather than the corporate media conglomerates who currently dominate the radio dial.  Because the stations are non-profit, they won't be able to accept advertising and will operate on a similar model to OPB.  They'll be much lower power (hence the name) than the big commercial stations, only covering about a 5-mile radius of their tower.  Still, this will give XRAY a good coverage of downtown Portland with some bleed beyond, and they are trying to develop an app that would make the station available to anyone with a computer.  If things go according to plan, XRAY will hit the airwaves in mid-February.
We've been keeping tabs on the new station, but rather than write about it ourselves we're going to let some of the other people who've been watching it tell you what they're thinking.  The most recent article came from Marjorie Skinner at the Portland Mercury…
"If there's any question in your mind that Portland is ready for a new progressive community radio station, take a look at XRAY.FM. They've blown their Kickstarter fundraiser out of the water—as of this writing they've raised over $70,000, with their original goal having only been $40,000, so now they're going for 80k. They've also made a fresh video about how they'll use this monetary surplus, which features a puggle and a young lady with a boom mic. The new, more financed plans include an upgraded, larger studio that will allow them to air live interviews and performances (yes please), and enhance the overall vision of a station that 'ignites both hemispheres of the brain with music, talk, culture, and more.'"
She goes on…
"The scope of what they plan to cover is delightfully wide, including "food, history, comedy, music, and game changers… The groundbreaking Lund Report will bring you health policy news. Carla Axtman from Blue Oregon and former KPOJ wildcard Adam Klugman will report current events. Bitch Media will bring their feminist perspective to pop culture with Popaganda. Listeners will enjoy Kickass Oregon History's take on our past. We will innovate with new shows, including programs from Native American voices, a Non-Profit Hour, a 'Millennial Retort' focusing on next generation doers, and a food report from Feast co-founders Carrie Welch and Mike Thelin."
An earlier article in Willamette Week described the beginnings of the Kickstarter campaign, and Jefferson Smith described where the funds would go…
"XRAY.FM now has enough money to hit the airwaves in January, but Smith encourages Portlanders to keep giving. More donations could buy it "a station bigger than a breadbox," Smith says.
The current studio at ActiveSpace has "no bathroom, no office, no room to walk or interview more than a person at a time, and close quarters," Smith says. "We're scoping space now.""
One of the big features of XRAY is that, unlike KPOJ, they'll be mixing music into their programming.  An article in the Oregonian gave a peek at what's coming on that front…
"Who'll be playing music on XRAY? According to music director Aaron Hall, the list so far includes Maggie Vail of music/tech start-up CASH Music, club DJs Rev Shines, Beyonda and Cooky Parker, Ben Hubbird (CD Baby, Party Damage), representatives from labels, venues and promoters including Mississippi Records, Beacon Sound, PDX Pop Now!, Holocene, Smoke Signals and Kenny Fresh, whose Fresh Selects label has been an incubator for Portland hip-hop.
"We're avid listeners and strong supporters of OPB, KZME, KBOO and KMHD," Hall said over email of XRAY's place in the Portland scene. "There's still plenty of room on the dial for numerous under or unrepresented styles and tastemakers. Portland is a beacon of culture, music and progressive politics and deserves far more outlets for exposure than it currently has. Our primary commitment is to mirror the ideals and tastes of the city we love."
We're excited to see XRAY coming back not only because it marks the return of a balance to monolithic corporate media, but because it is a LOCAL (perhaps hyper-local with its low-power signal) station as well.  It gives people and businesses in Portland a chance to build a community, share information, and actually benefit from the public airwaves.
If you want to help support XRAY you have only a few hours left on their KickStarter campaign, but we're sure they'll appreciate your support well after.  To learn more about the station go here, follow XRAY on Facebook, or check out their website when they get it finished.  Or better yet, just tune into the station when it hits the air in about 28 days!  27… 26… 25… 24…