You probably already realize this, but we never get tired of repeating it… our newsletter is not like any other out there.  It's easy to "unsubscribe" from the mountain of email lists you're on, so if we want the privilege of being on your non-spam list then we'd better make it worth your while. We try to set ourselves apart with some really unusual columns and sparkling wit in our writing, but one of the biggest differences is what we cover in our Feature articles.  Politics, economics, art, technology, and more, you'll find it all in our Features.  Want proof?  Here's everything you missed in 2013's Your Car Matters Features…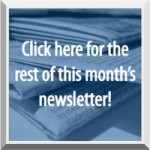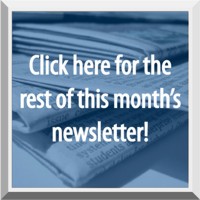 January
With the opening of the New Year came the first full closure of the Sellwood Bridge as it was, unbelievably, scooted over 60 feet to make room for construction of the new bridge!  From traffic analysis to alternate routes, we were all over this historic event.  January also gave us the chance to look back at 2012 with our second Year In Review of our Feature articles.  Political coverage was heavy in 2012 including interviews with Jefferson Smith and Steve Novick, ongoing coverage of Occupy, and, of course, the Presidential election.  We also had articles on the Postal Service, what we owe to Veterans, and the Price-Anderson act, but the blow-out lead article from 2012 was our look at the November closure of KPOJ.  We put this behind-the-scenes article together with some resources to weather the station's loss together on our KPOJ Debacle Page, which has been viewed over 5500 times since it was published.
February
The events of late 2012 and early 2013 continued to drive our content in February.  With the successful completion of the Bridge Move we brought you a photo essay documenting the big day.  And, as Portland struggled to deal without Progressive Radio a KPOJ veteran stepped up to make sure it didn't die completely.  Carl Wolfson started his own internet radio show, Carl In The Morning, and we were there to bring you the inside scoop as he returned to the air.  Well, it was the Intertubes in February but it will be the air this January as Carl returns with XRAY-FM… count on us to keep you posted!
March
Our business is built around spending your money as wisely as possible to achieve your goals, and that penny-pinching sense seemed strong in March.  Our first Feature article told you how to get a free (you read that right, FREE) solar power system for your home.  We followed that with our new Automotive Amnesty program which allowed clients to take steep discounts on repairs they'd been putting off.  Automotive Amnesty was a huge success, and you can expect to see it again in 2014.  We closed by reminding you about our Carbon Neutral Program, which allows you to save 10% on labor costs at the shop while offsetting the carbon production of your vehicle.  Your $50 membership cost can easily be offset by your savings on just one major repair, to say nothing of the benefits of a clean conscience.  This is just one of our MoneySaving programs designed to save you money on auto repair in a fair and intelligent way.  If you haven't checked them out yet, you should really treat yourself!
April
We got "In The Groove of Love" in April as a proud sponsor of the Healthcare Blues Festival.  Norman Sylvester headed the bill at the Melody Ballroom with Richard Arnold, LaRhonda Steele, Lloyd Allen, Chata Addy, and many more.  Unless ObamaCare heals our national health care crisis, Health Care For All Oregon will be back with another show in 2014… we'll see you there.  "Labor pains" may be common in the world of medicine, but our second April Feature was about something different… the labor costs of repairing your vehicle.  We explained how bad engineering can increase the labor costs of repairs, and how you can make the best of bad labor situations.  Our April Fools Day article described one of the most overlooked pieces of legislation in 2013, the IDEA or Intellectual Deficit Equalization Act.  This powerful rule would have taxed states where the people were just too stupid to vote in their own interests and moved the proceeds to states where rational people live.  Ah, well… the best laws never really get made.
May
In May we introduced you to a company you should know about, Better World Club.  This alternative to AAA provides all the roadside assistance you expect from AAA, but without the petroleum-industry  and auto-industry lobbying you may not want to support.  BWC also offers roadside assistance to bicyclists, a big benefit in Portland.  We're still working with BWC, so ask about the services they offer the next time you come in.  Our "Charity Begins at Home" article gave you some tips about wise giving to charities, and our "Best Used Car Buying Advice" article gave you the info you need when you go into battle with the Used Car Dealers.
June
As June began, rallies were happening around the country and around the world against Monsanto and its GMO products.  Do you remember hearing about them?  No one else does either, because they got shockingly little coverage in the mainstream media.  Readers of Your Car Matters stayed ahead of the curve, though.   We also brought you news about "Bye Bye Birdie", the big 2013 show for Phame Academy, Portland's unique program offering arts, music, and theatre opportunities for people with developmental disabilities.  We wrapped up with an article by philosopher Michael Sandel at Harvard, asking if there are some things shouldn't be profit driven, and how you would tell the difference.
July
The explosive revelations of Edward Snowden began in June, and by July they were becoming too big to ignore.  They were also becoming too big to keep track of, a problem that has continued as the revelations continue to come out.  Our July article, "Orwell was an optimist", rounded up thinking from many sources on the biggest issues Snowden brought forth.  We had sections on the facts themselves, political investigations, the FISA court, opinion and analysis, whistleblowers in general, world reaction, press freedom to cover the allegations, distractions to Snowden's revelations, the increasing size of Big Brother, answers to the fallacious "I don't have anything to hide" argument, and what small steps you could take to protect yourself from the NSA.  And you can bet we'll be keeping our eye on Ed in the future.  On more auto related topics we told you how to understand the blaze of "Idiot Lights" you see every time you crank your car, and we explained our much-misunderstood "1998 and newer" and why it isn't for everyone.
August
In August we gave you a glimpse of the future with our kids "Car of the Future" contest.  We do this contest every year at the Sellwood Parks Concerts, and ask kids to tell us what the future of transportation will look like.  The answers are always surprising and entertaining, like this design for an Ice-skating car.  We also got an opportunity to explain one of the basic assumptions of our business in Green Living Magazine, when they asked us to write an article on "why maintenance is cheaper than repair".   The article, not coincidentally, also appeared in our newsletter this month.  Our final article gave you the chance to match wits with a Dwyer employee in taking a US citizenship test.  We did pretty well, but then we didn't have the future of ourselves and our families riding on our results.
September
Many of our articles evolve from situations we encounter here at the shop.  In August we had a huge water bill, so we started looking for ways to cut it.  Although we didn't find any way to cut ours, we did find several tips that could help you cut your own and we shared them with you in September.  We also recommended one of our underrated columns to you, Shop Talk.  Not many people read this one, but it's where you can keep up on Shop events like Automotive Amnesty, Free Carwash Season, Free Coffee Season, and more.  We also have the NTSA recall lists and some of the funny happenings around the shop, and we're always adding more features so we hope you check it out from time to time.  We finished September with a report on Abdulelah Haider Shaye, a Yemeni journalist who had the unique idea of finding out whether reality matched up with what we're told in the papers.  It didn't, and he paid quite a price for his curiosity.  It's a story few people know about, and we hope you take the time to read it.
October
October brought our Halloween issue, although not every article was scary.  Our first Feature this month explained why, although it may seem convenient, waiting for work to be performed on your vehicle is rarely a good idea.  We settled down into terror after that with the classic Automotive Horror Story about the person who never changed their oil, and finished up the month with a gallery of Halloween costumes for dogs.  Well, not every article can be world-shaking!
November
We're very proud that ALL of our staff (currently 9 techs and 4 Service Advisors) are either ASE-Certified or ASE-Master-Certified.  This is almost unheard of in the auto industry, and we do it because we understand exactly why they're superior to the stereotypical "Goober under a shade tree".  However, it can be hard to explain this difference to people outside the industry.  In November, a typical but complex repair cam e into the shop, and the creativity of one of our techs gave us exactly the opportunity we'd been missing to explain why Certified Techs are worthwhile.  Our second Feature involved KPOJ again, but this time the Sports Version.  This was their year for license renewal, so we started a petition to deny the renewal.  338 people signed, and we forwarded the signatures on to the FCC on Jan 1.  Finally, we told you about the promise Obama made 6 months earlier to come clean on the US drone program.  Actually, we could only tell you about the promise because as Cora Currier pointed out in ProPublica, no new information has actually been revealed.
December
We closed out 2013 with an article entitled "Who do you trust"?  Our advice to one client was significantly different from the advice he received from the manufacturer on the Web, so he wrote a slightly irate letter to ask why he should believe our advice over theirs and why he should come back to us.  We explained why we stood behind our recommendations, how his vehicle ownership goals affect the advice we gave, and why he should indeed come back.   We think it's one of the most important business-related articles we've written in a while, and we hope you check it out.  We also kept you posted on the last minutes of the "Deny KPOJ" petition and the people who had jumped on the bandwagon, and we put all our best tire buying advice in one place with the article "Does baby need a new pair of shoes?"
…and that brings to a close our review of our Feature articles from 2013.  We're already planning some interesting articles for 2014, and you can be sure that events will prompt more coverage from our somewhat unique perspective.  To stay informed, please stay tuned to Your Car Matters in 2014!